23rd – 30th April 2022, Ipswich to Ramsgate, £750
The first week of our programme offers a rare opportunity to sail on the East Coast, and to explore the tranquil rivers and hidden creeks of this beautiful area. The coastline of Suffolk and Essex may seem unassuming, but has a delicate beauty and is teeming with wildlife at this time of year. The saltmarshes and wetlands provide some extremely important habitats, home to curlews, as well as migratory birds.
We will set sail from Ipswich, and explore the rivers Orwell and Stour before heading south towards Brightlingsea and the Blackwater where the Vikings came ashore and conquered King Aethelred the Unready at the Battle of Maldon.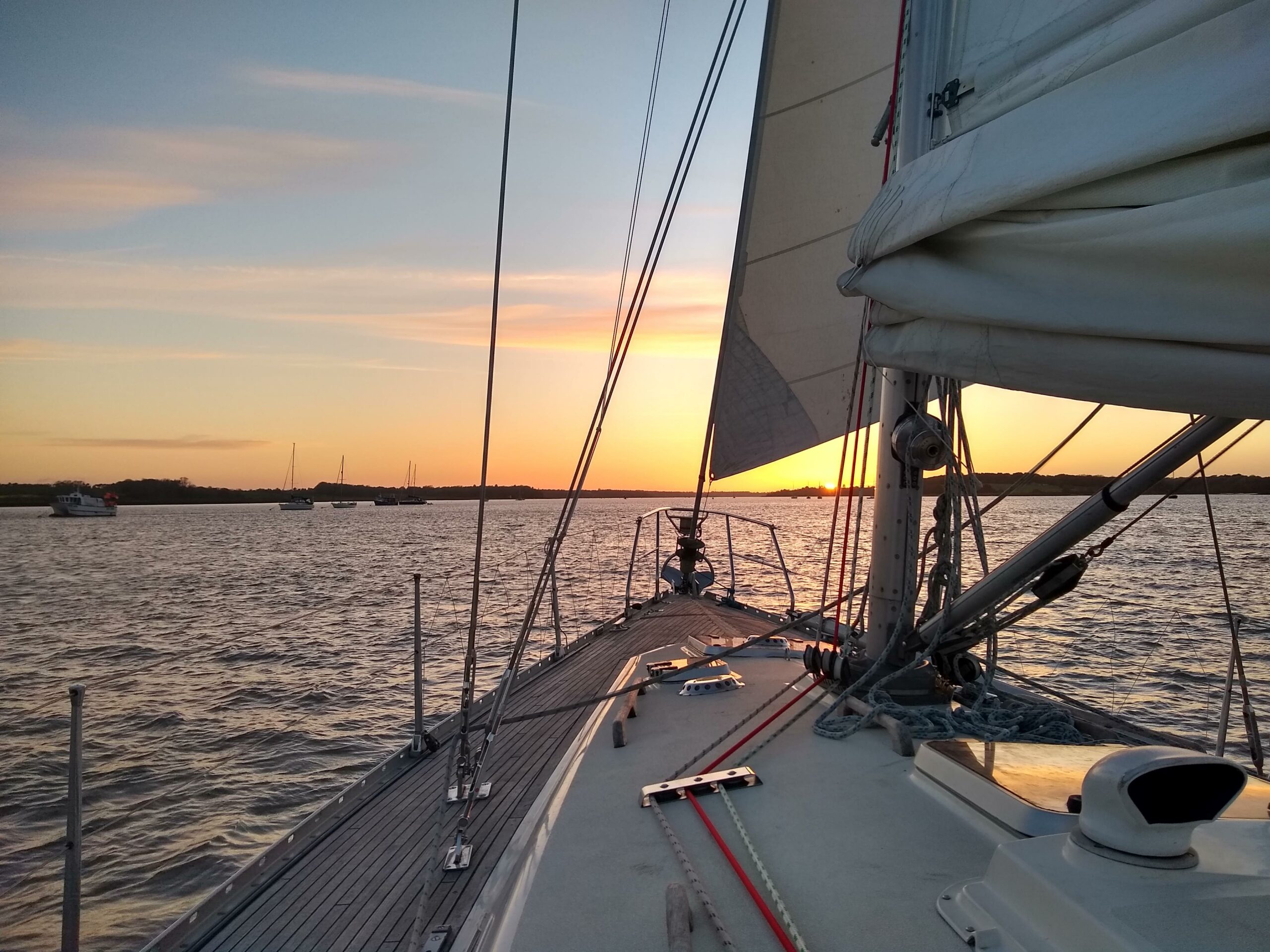 This area feels untouched by the fast pace of modern civilisation but at the same time is a place which directly facilitates it, with the port of Felixstowe being a major centre of UK trade. The creeks and backwaters coast hold a myriad of secrets amongst their shifting sands. Geographically it may seem close to the global metropolis of London, but the little rivers and tidal inlets, most unreachable by land, are places where time seems to stand still and which embody all we have come to define as 'remote'. Most are guarded by treacherous sandbanks, traps laid to challenge even the keenest navigator.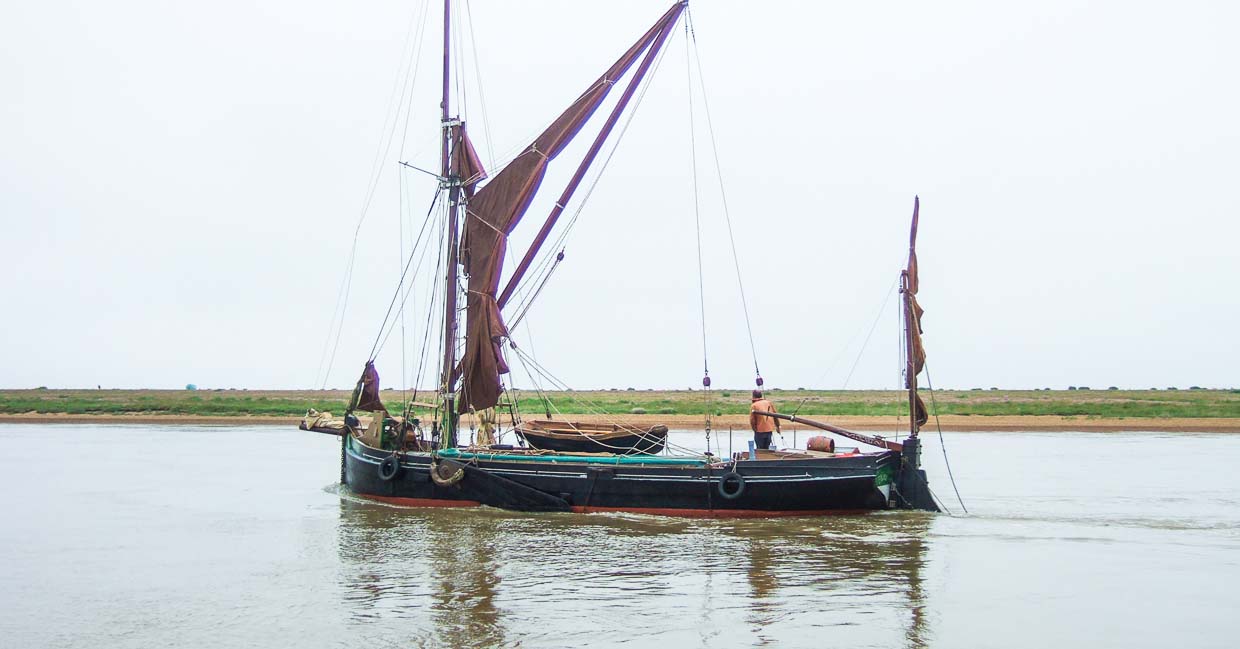 We will cross the Thames Estuary which is a fascinating sail, passing hundreds of wind turbines and the shipping lanes which are the only clue that the hustle and bustle of London is just over the horizon, before finishing the week in Ramsgate.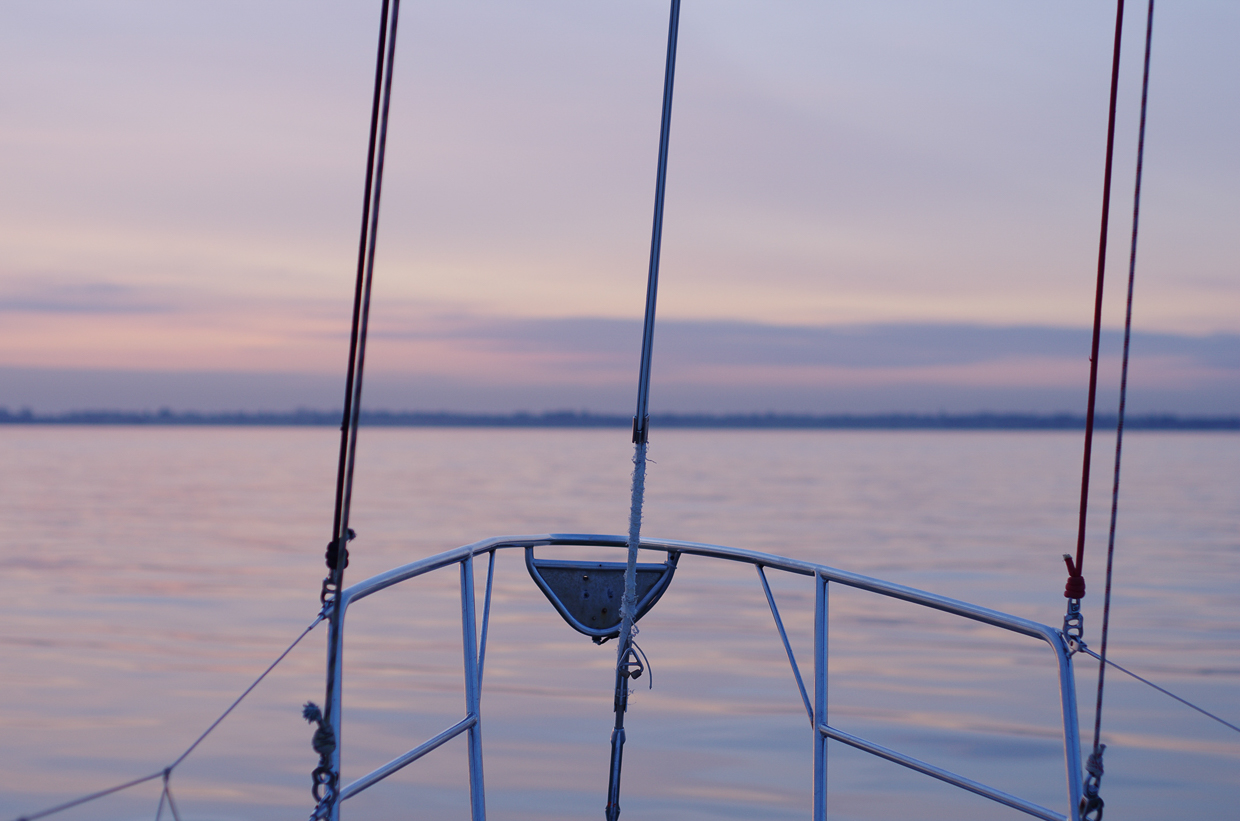 ---
The trip fee covers the cost of the boat, crew, all equipment and training you'll need onboard, as well as food, fuel and gas for the week. Not included is your travel to and from the start/end points of the voyage and any expenses ashore, although these tend to very limited out in the wilds!
Please see this page for hints and tips about funding your trip if applicable.