We are very pleased to introduce our expedition yacht, Merlin. After several years of chartering, she will provide us with an ocean-going platform for all our expeditions, as well as facilitating our long term vision connecting people with the sea, and inspiring positive change for the oceans.
Merlin is a Sigma 41, an offshore cruiser-racer from the drawing board of famous yacht designer David Thomas and built in 1984. Strong, seaworthy and fast, she is exciting to sail and puts the qualities of most other boats solidly into perspective. What's more there is a touch of classic luxury below decks, with her teak joinery, blue velvet upholstery and brass lamps.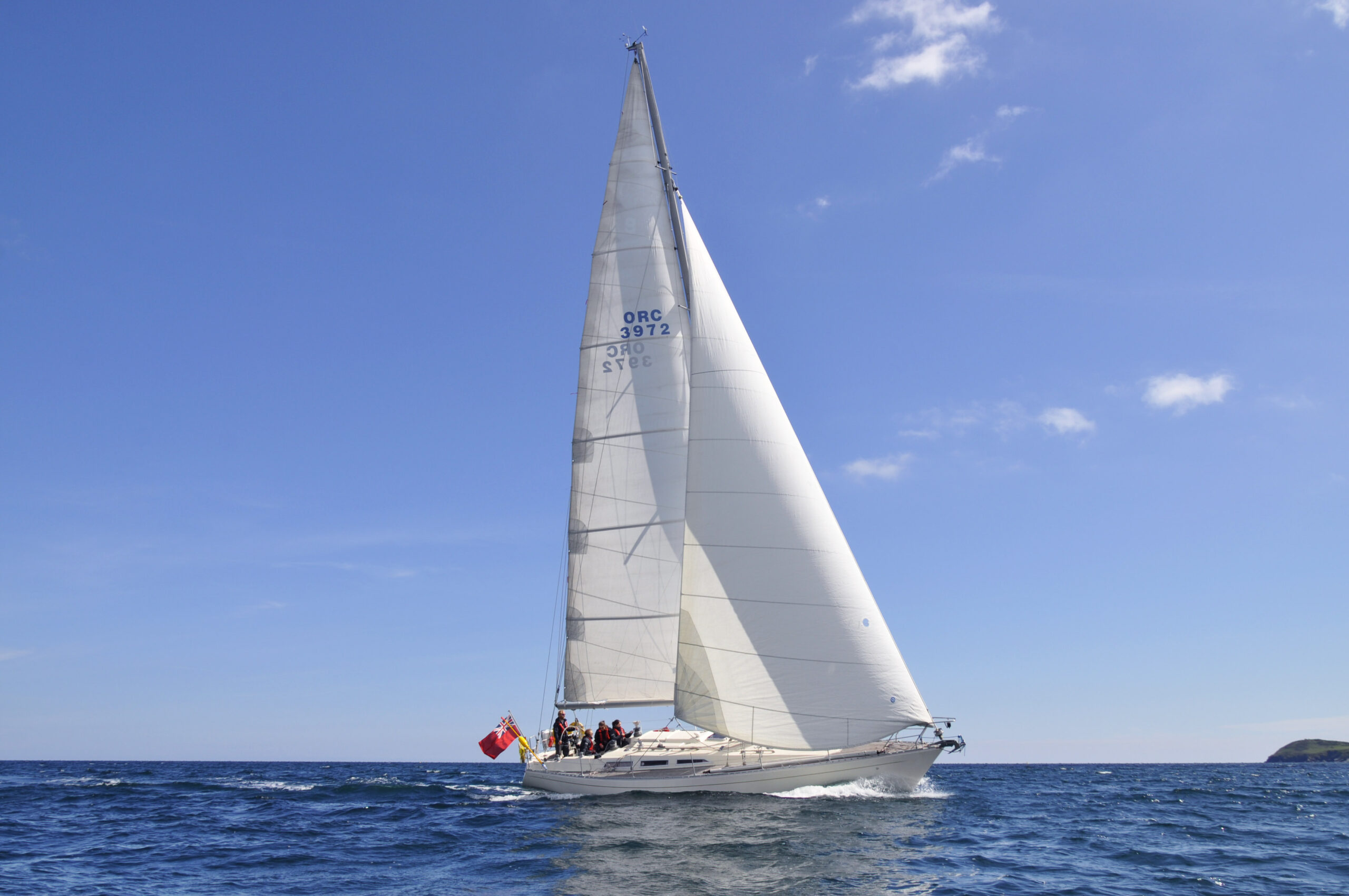 ---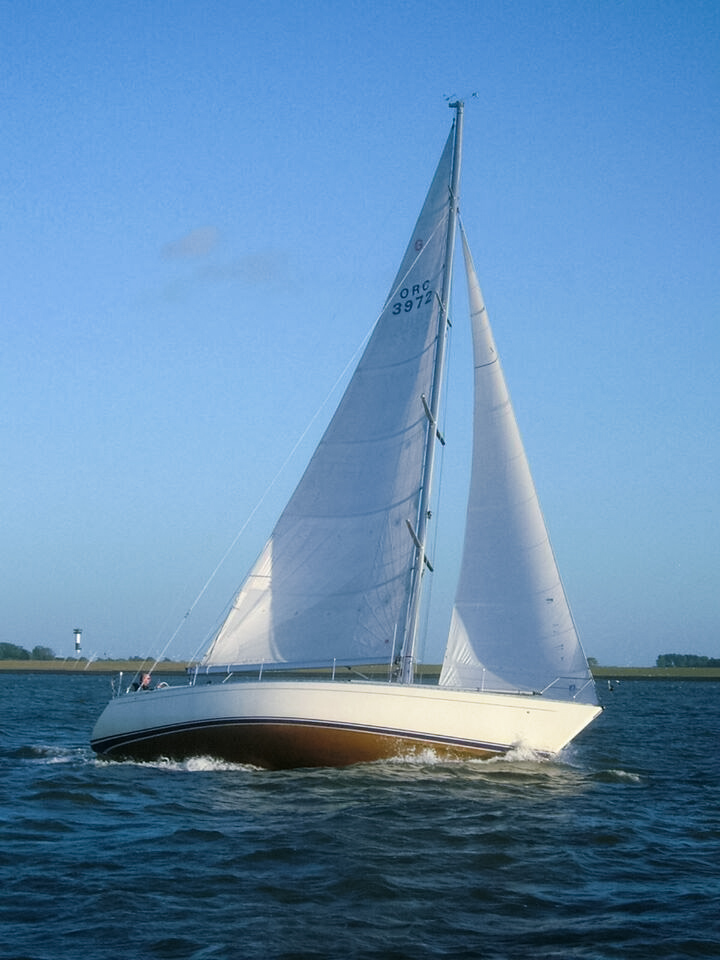 Merlin, (Falco columbarius)
Named after the beautiful falcon, Merlin derives from the Welsh Myrrdin, itself a combination of Celtic elements mer, mori (sea) and dunom (hill, fortress) which combined gives 'sea-hill' or 'sea-fortress'. Little fortresses they are, with a reputation for speed, maneuverability and courage. They sometimes hunt cooperatively, as with other falcons, though uniquely they have an ability to spiral upwards in the chase.
Some have also mentioned the double reference to not only the bird, but the famous wizard of the Arthurian Legends. Merlin was Arthur's mentor, a wise man who encapsulates the power of imagination, intellect and magic. Somehow appropriate for our boat whose purpose is to inspire her crews about the beauty and wisdom of the ocean under sail.
She engages people of all ages year-round, both at sea and in port. Carrying scientific equipment to enable a closer look at the marine environment, she is a live education space for all who come aboard.
---
Merlin's accommodation is quite traditional in layout with an emphasis on single berths, meaning you won't have to share a cabin if you don't want to. The spacious, open plan saloon is the heart of the boat and a brilliant social space where we eat, socialise and explore our findings together. There is a well equipped galley to port where culinary wonders happen, and a full size chart table to starboard, the nerve centre of the boat where the navigation is done. You can get involved with this as much as you like with guidance from the skipper and first mate. There are two 'heads' – bathrooms, if you've not been on a boat before – each with toilet and hot and cold running water, one forward on the port side, and the other conveniently situated to starboard behind the chart table.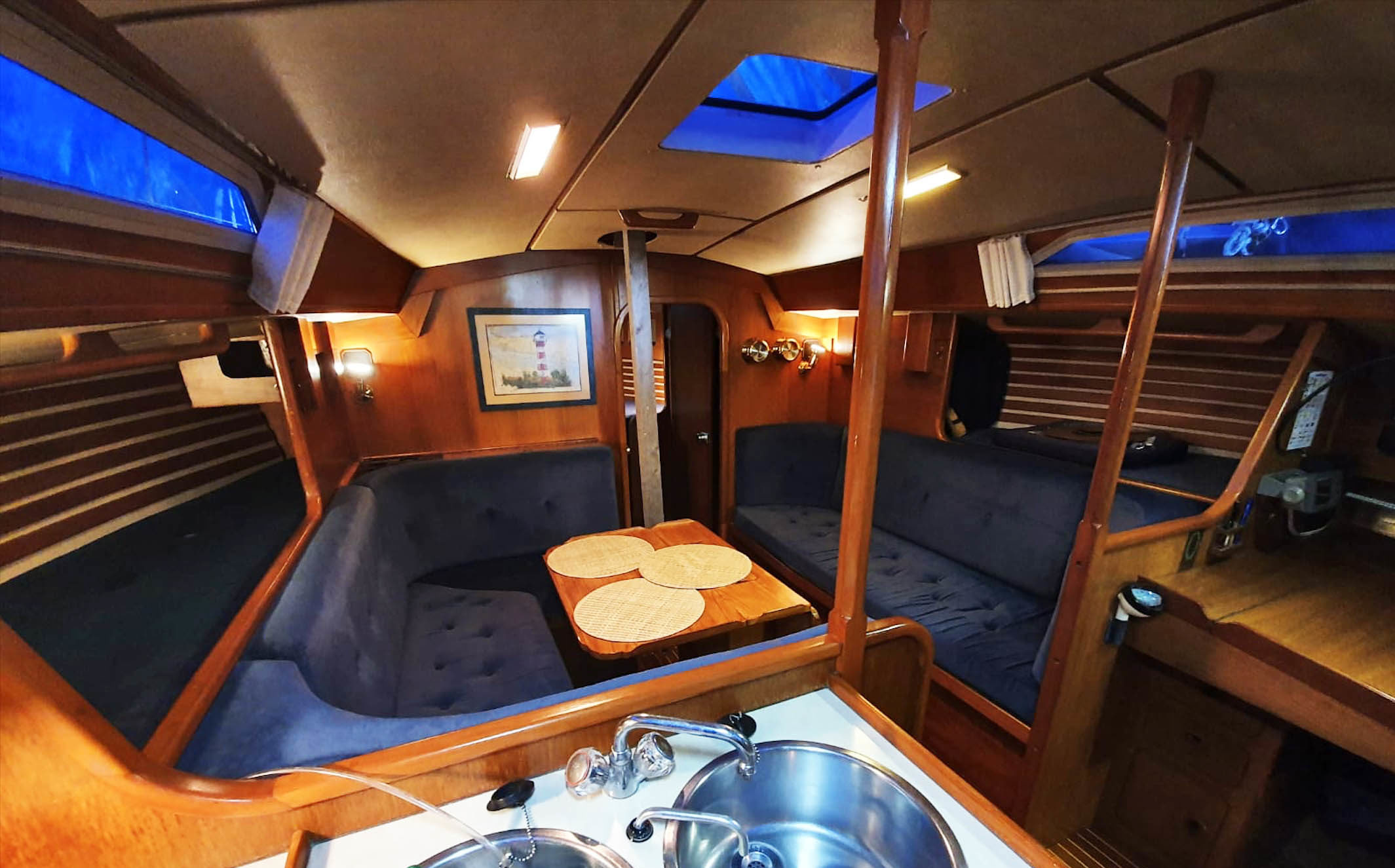 ---
Up on deck the roomy cockpit is where most of the sailing controls are for the powerful fractional rig, and the full length teak deck provides plenty of space for outside projects, a quiet space to read, or just to lie in the sun after a swim!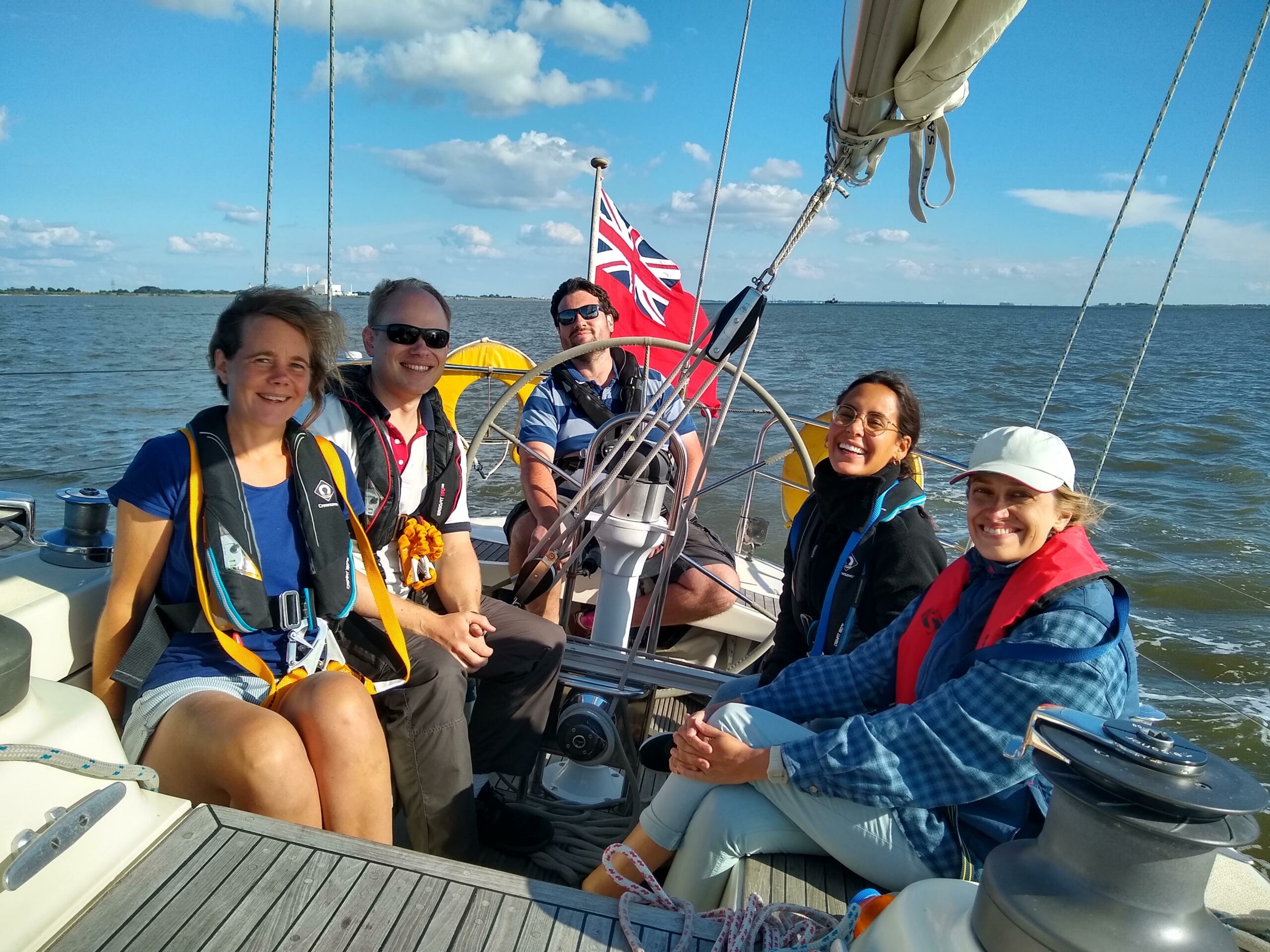 ---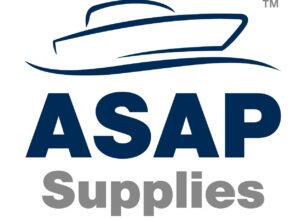 Technical partner ASAP Supplies
Getting Merlin ready for her first season with Sail Britain is a large and complex project, and we need her to be robust and reliable for expeditions to remote places. We are very glad to have ASAP supplies as a project partner providing technical advice and top quality equipment and fittings. From turbine filters to through hull valves, we are making sure Merlin is in tip top shape.
Doing your own refit? Have a look at ASAP Supplies' website for lots of useful technical stuff!