Why not say hello? If you'd like to come sailing with us, or if you have some brilliant thoughts we'd love to hear from you!
info@sailbritain.org

You can also subscribe to our mailing list at the bottom of this page for news of upcoming sailing trips and events, and follow us on Facebook, Twitter and Instagram for the latest news and updates!
Testimonials:
"One of my best experiences on the the Planet! Can't wait to come again!" ~ Tessa


"One of the highlights of 2017 for me! Can't recommend a trip with Sail Britain highly enough!!!" Susannah, Ocean Rower

"Learning to sail has been one of the best experiences I've ever had! I cannot wait to be on the water again! ~ Anna


THANK YOU SO MUCH! It's been one of the best experiences ever and I'm truly into sailing now! I cannot wait to keep practicing and applying everything we've learned!" ~ Kim


"Thank you all for the time we spent together. It was really special. I second the words about the organisation – things don't just happen like that. Thank you! Things went smoothly for a reason and I can only begin to imagine how much thought you must have put into it. Ace!" ~ Paula


"I could not have wished for a better introduction to sailing. The world is a happier and better place for having you lot in it." ~ Stuart
Press enquiries:
We have been featured in the national sailing press with articles in Yachting Monthly Magazine and Sailing Today Magazine. If you are a journalist or an editor and would like to speak to us about Sail Britain, please send us an email with your phone number and we'll get back to you.
Frequently asked questions:
What experience do I need?
No prior sailing experience is necessary to join Sail Britain's trips.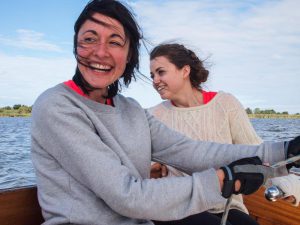 There will be a qualified skipper and first mate on board who will show you how everything works and make you right at home. You will form part of the crew and learning how to sail is a wonderful part of the trip. For certain trips, some sailing experience would be an advantage and this will be noted on the trip page.
What will a typical trip be like?
Please remember that Sail Britain trips encompass multidisciplinary creative, cultural and scientific research, and are not tours or holidays. Travel to and from locations is not included. The first evening will be a warm welcome aboard the yacht and an introduction to the trip and your companions. We will have brief presentations about ourselves and our work. The following days will be spent sailing and exploring. Though the process of sailing is integral to the project and allows us time to reflect on our experiences, we shall be stopping to explore the landscape, people and history of the coastline we pass. Evenings are free to explore and engage in lively discussion around the saloon table!
What is life like on board?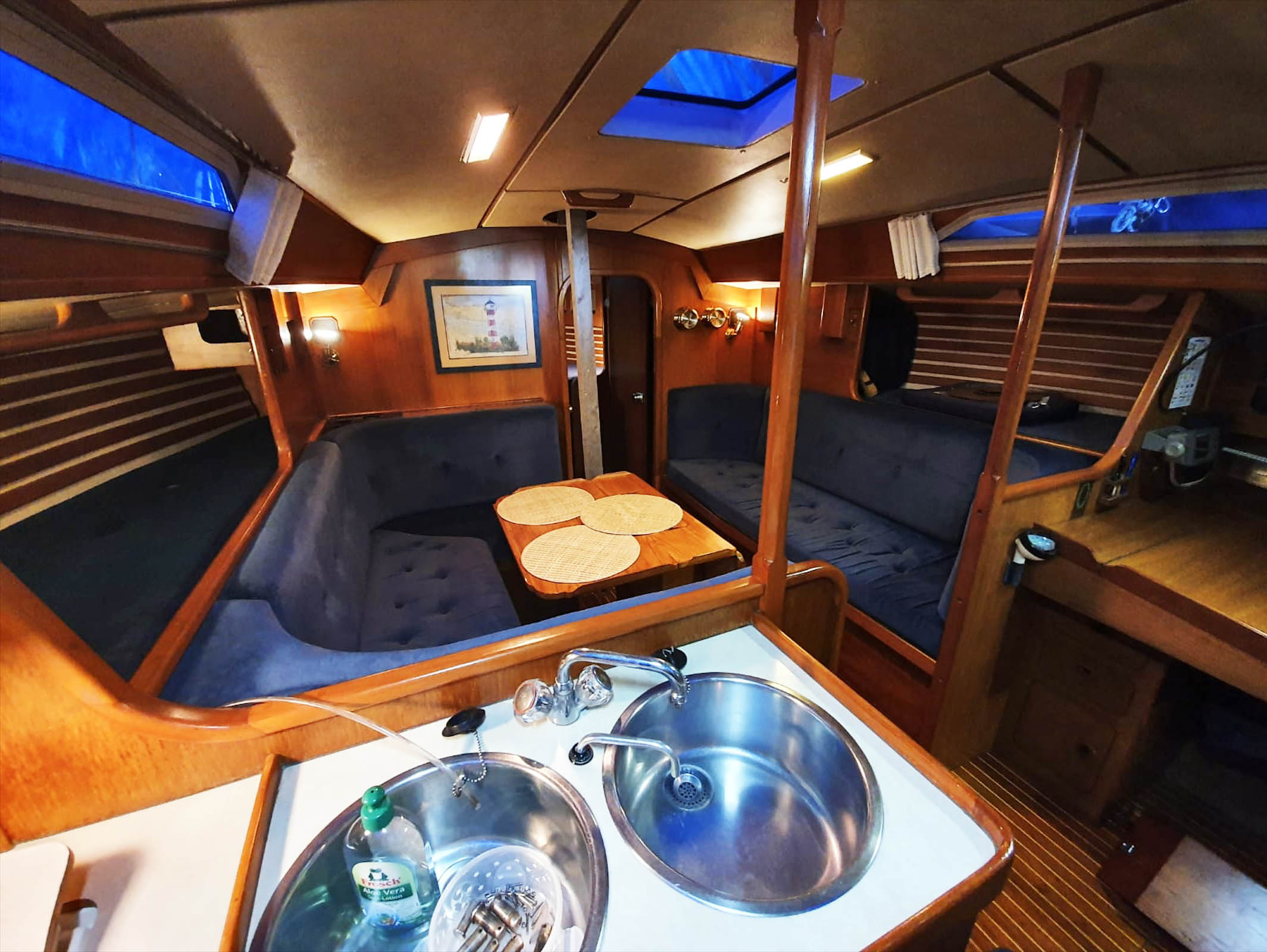 Living and working on a boat requires patience and generosity towards others. There is absolutely no shouting and we have respect for our fellow crew. Though the yacht is well equipped, it's not a life of luxury! Privacy can be less than we are used to ashore, but it's nothing to be worried about! We want you to be fully involved and to be a key part of a working team in a friendly, supportive and creative environment.
What about seasickness?
It is normal for some people to experience seasickness from time to time, but if you do, do not despair! There are many ways of dealing with this until you get your 'sea legs'. The easiest is 'travel calm' tablets available over the counter, or similar medication such as hyocine patches. These are usually effective but you may experience mild side effects such as a dry mouth. If in doubt, contact your GP for advice. There are also other ways of staying comfortable on board, such as taking the helm and concentrating on the horizon, and staying warm and hydrated. Ancient Chinese navigators used to chew ginger to ward against seasickness and some people find this is a good natural alternative to medication.
Do I need lots of fancy kit?
No. The yacht is equipped with safety equipment for the whole crew. You should however bring a good set of waterproofs including trousers, and plenty of warm clothes as being at sea, even in the summertime, can be cold and wet! A general kit list will be provided for useful things to bring.
Will we have electricity?
Possibly. The yacht runs on a 12v electrical system powered by batteries and power is precious! There may be an opportunity to charge mobile phones via a USB or cigarette lighter plug at sea, but anything else such as laptops and cameras needs to be charged when the boat is connected to mains shore power. Spare batteries are recommended! Phone and email reception can be limited at sea so you should be prepared to be out of contact at times when we are not in port. We think that's a good thing!
Will I be safe?
Your safety is of the highest importance and we take great care to do everything as safely as possible. There will always be a qualified skipper and experienced first mate onboard with First Aid and Sea Survival training, and a VHF/SRC radio licence. The yacht will be equipped with comprehensive safety gear, medical kit, and state-of-the-art radio and satellite communications equipment. The skipper or first mate will give a comprehensive safety briefing at the start of the trip and will be able to refresh your mind on any sailing or safety matters at any time.
Signing up and Cancellations
When applying for a trip, your place can only be confirmed once you have sent full payment and filled out the relevant crew register and/or membership for the trip. Should you need to cancel your place, please let us know as soon as possible. While we realise some things cannot be foreseen, if the cancellation is less than a specified period before the trip (8 weeks for week-long Summer trips), we will only be able to refund the trip fee if we are able to find someone to fill your place. We will endeavour to be as proactive and helpful as possible should this be the case. Full details can be read in Sail Britain's terms and conditions.
We look forward to welcoming you onboard!