Week 1: 10th – 17th July 2021, Plymouth – Falmouth

Week 2: 17th – 24th July 2021, Falmouth – Falmouth
We will be running the Wild Islands Residency, one of our most vibrant programmes, in Cornwall this year. During this residency we will be traveling to the remoter, wilder and lesser-known parts of the South West, with a focus on the unique geology and wildlife that can be found in these wild places.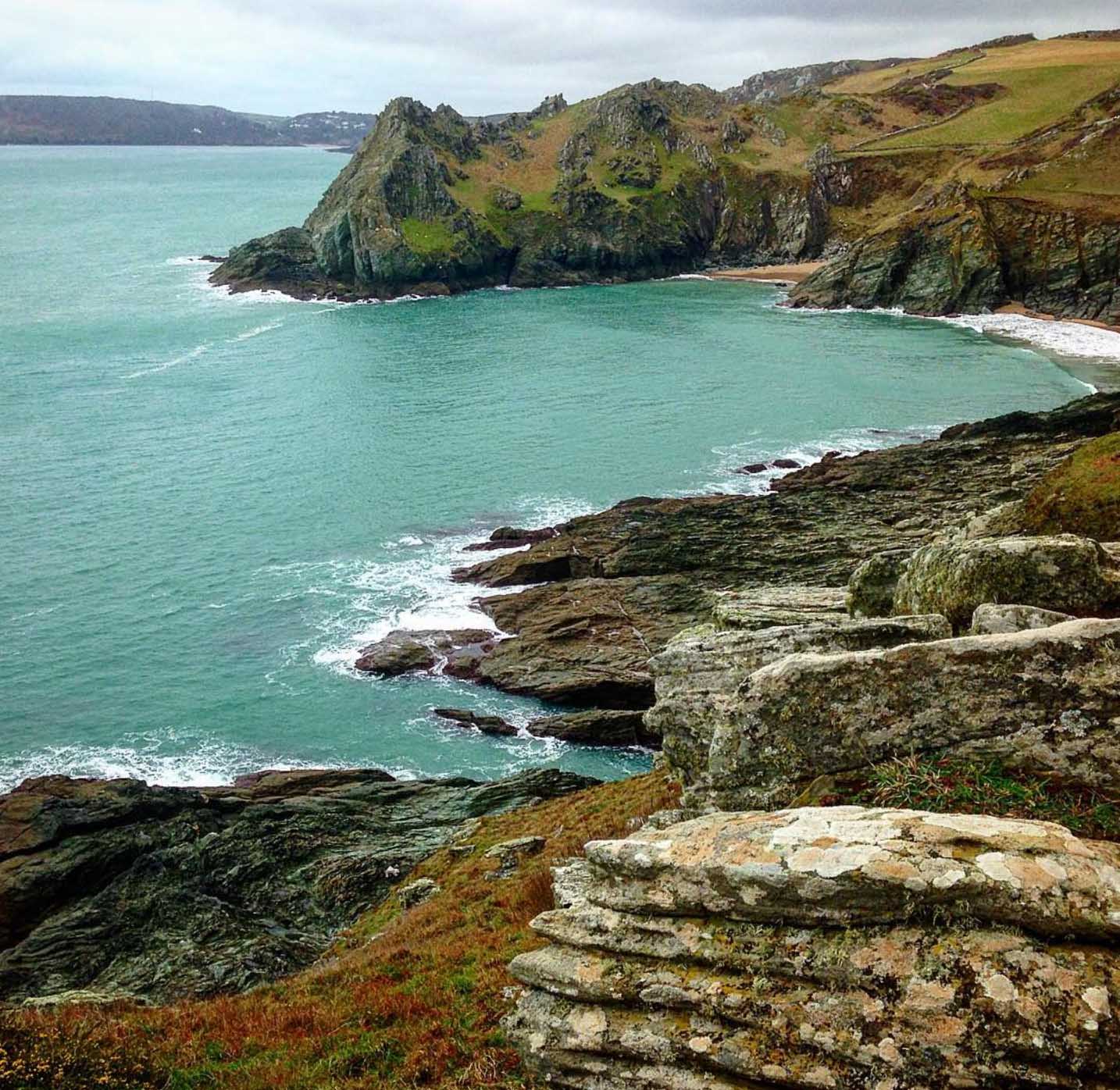 The residency will give artists a space to explore notions of remoteness and ecology with a strong connection to nature. The week will be led by artist Emma Harry whose practice is informed by her interest in geological processes and the effect of time and erosion on the landscape. She is fascinated by traces and piecing together stories from objects and environments, and sees the landscape as layers of overlapping drawings made throughout time by different entities. She is interested in the interaction of the sea and the land, and how islands provide a connection between these two zones. Throughout the week Emma will be leading creative workshops that explore the theme of wilderness – away from civilisation and seemingly untouched, yet always we can find traces of human interaction with the land. The week will culminate in an evening sharing our thoughts and personal responses to our week at sea.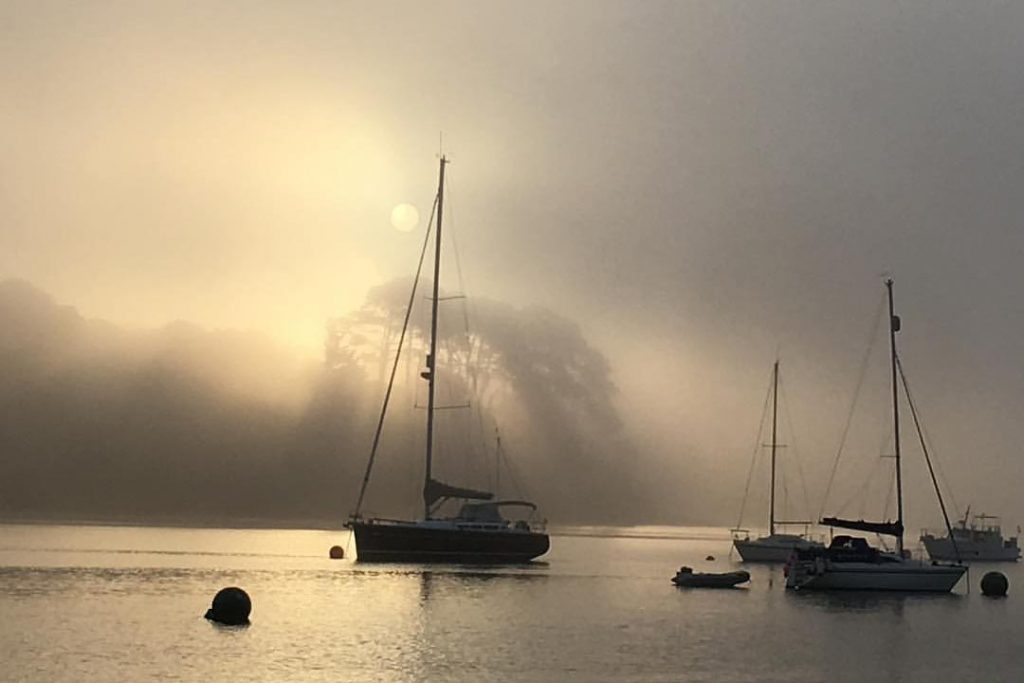 This trip will be an opportunity to experience the ocean first hand in a very intimate way. We will be travelling by sail, a slow form of transport which allows an appreciation of distance, separation and the elements. It also brings people together as a crew to explore collaboratively, and to develop and exchange ideas. In addition to some wonderful exploring under sail, we'll be able to go ashore each evening to bridge the littoral zone between land and sea and have space to develop our personal connections to the landscape.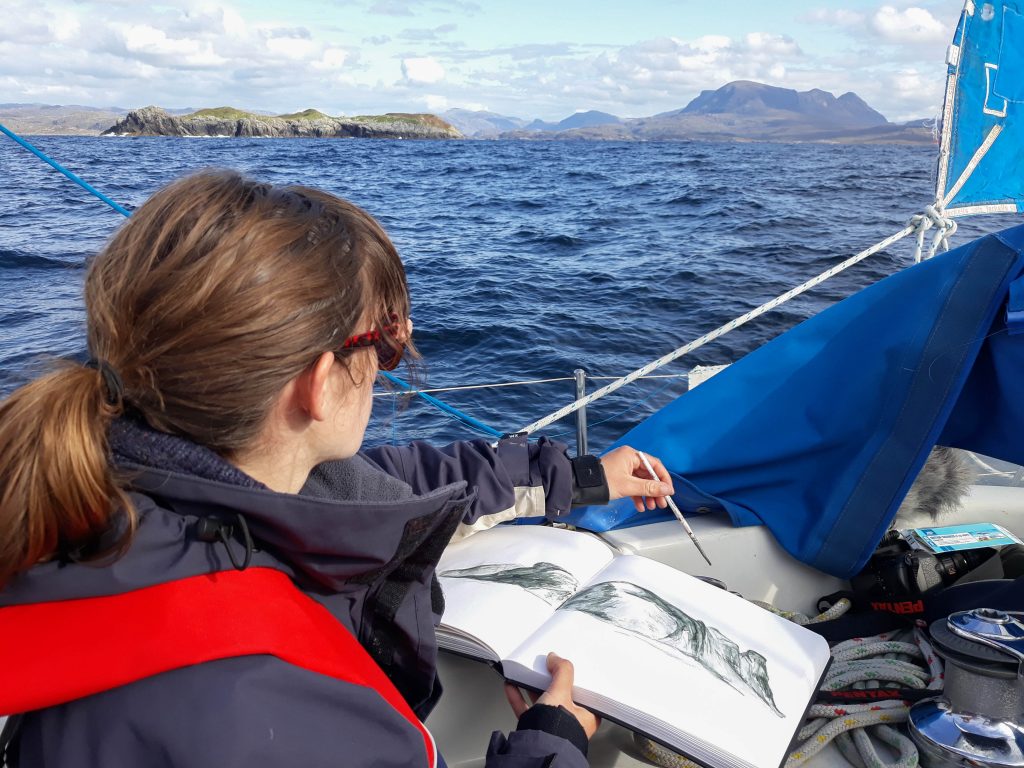 No prior sailing experience is necessary and we'll get everyone involved in the running of the boat and our summer research projects exploring phytoplankton and microplastics.
All equipment, sail training, food and a cosy berth onboard is included in the residency fee of £695 which also covers the cost of the boat and crew.
The resident artists should bring any materials or equipment required for their practice, but please be aware space onboard the yacht is limited and creation of large scale works may not be possible, at least during the week. However we encourage participants to think outside the box!
For any questions about the programme, please send us an email – info@sailbritain.org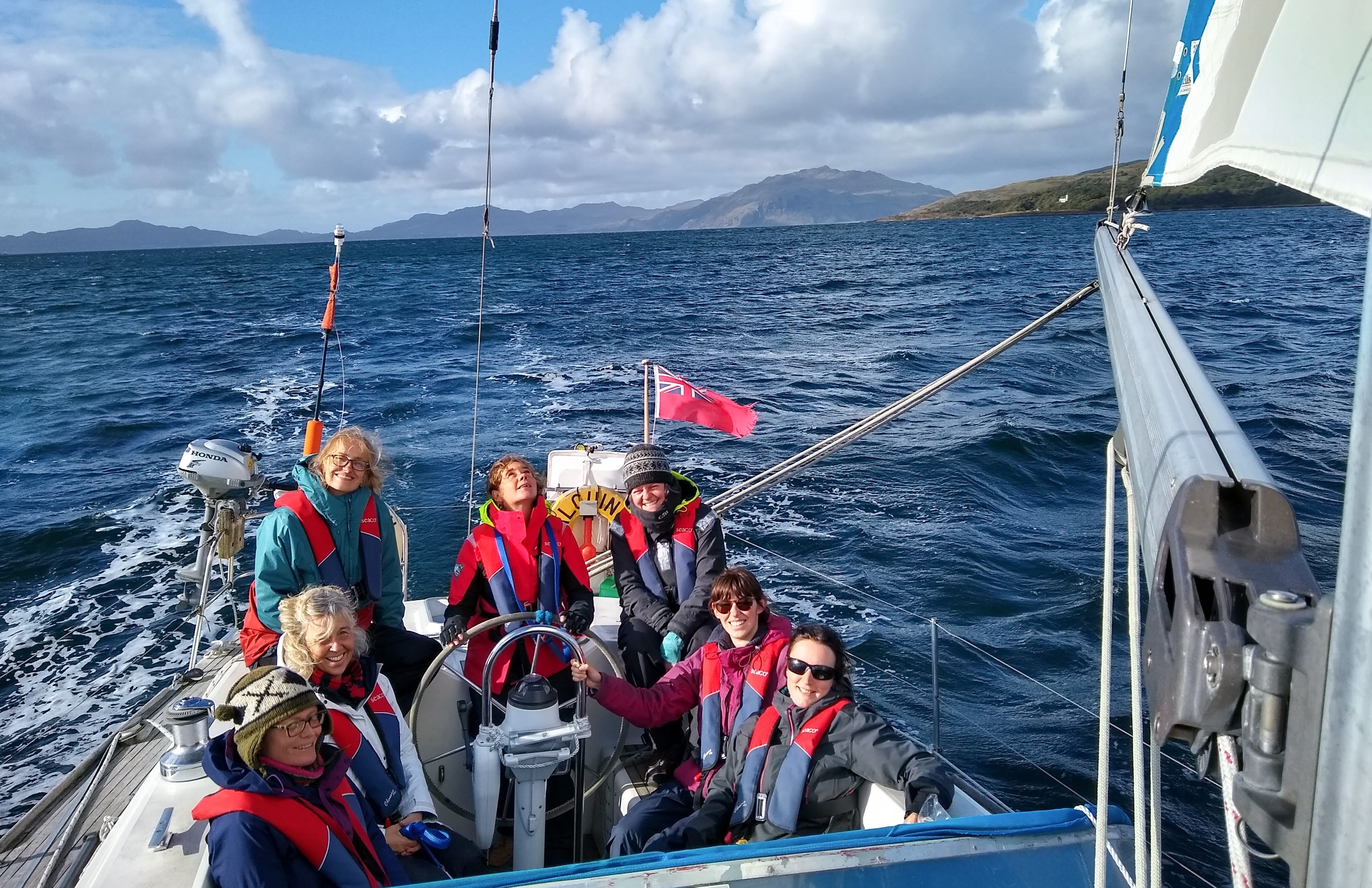 ---
The trip fee of £695 covers the cost of the boat, crew, all equipment and training you'll need onboard, as well as food, fuel and gas for the week. Not included is your travel to and from the start/end points of the voyage and any expenses ashore, although these tend to be very limited out in the wilds!
Please see this page for hints and tips about funding your trip if applicable.