Painting and drawing expedition
20 – 26th July 2024, Mallaig – Mallaig, £795
Join us for a week of sailing and painting around the Small Isles, led by the wonderful Ellis O'Connor. This week will explore both the islands of Western Scotland, and the ocean with which they are intimately connected. The programme will form a journey through the islands in sketching, painting and varied mixed medium techniques using our unique ocean vantage point as the fuel for creating new work. We will creatively explore various themes from the varied geology found here to the abundant wildlife whilst building up new ways of capturing landscape and ocean alike.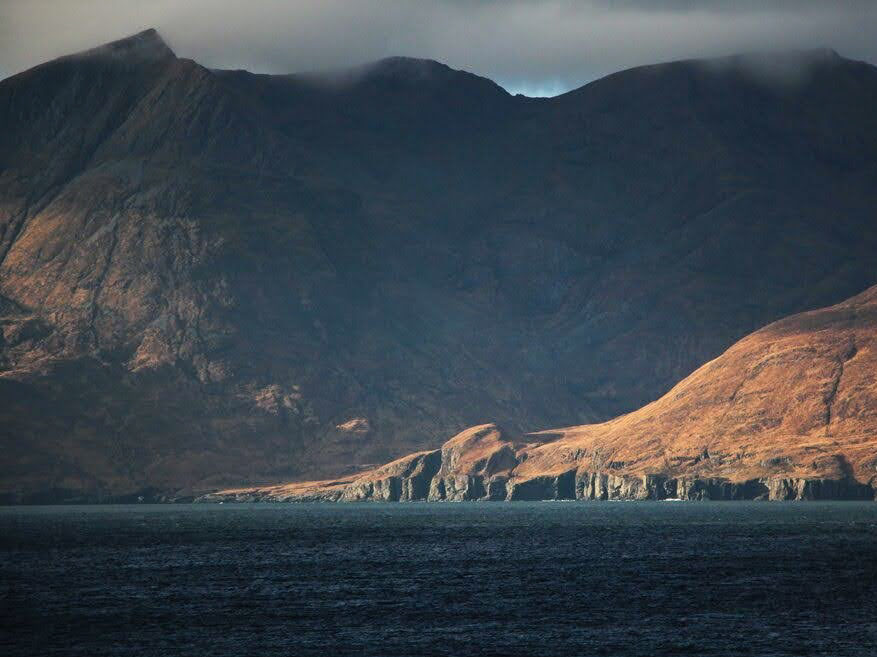 We will be aiming to have shorter days at sea, with plenty of land time for exploring. Ellis will offer guidance throughout while the participants are also able to work on their own projects if they wish. No previous painting or sailing experience required, just an enthusiasm to learn and be part of a team! This residency will offer a new perspective on the landscape of these islands, allowing the artists time to reflect and learn new ways of working whilst also harnessing the wind and learning to sail.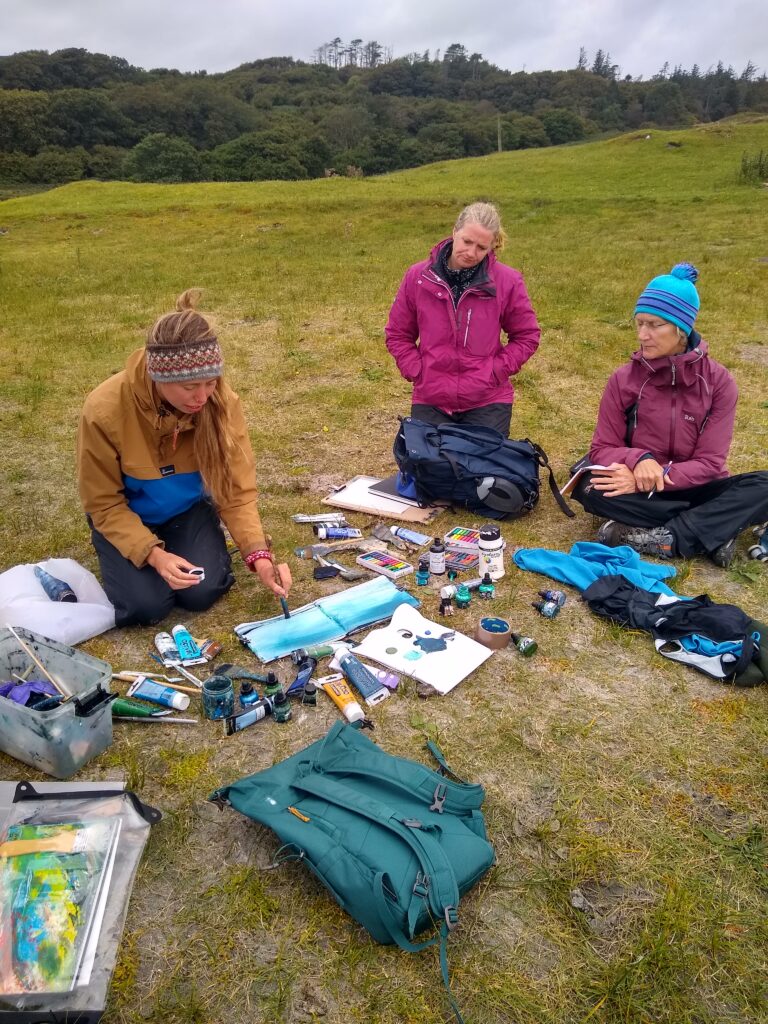 There are 6 places for this residency.
Applicants should have an interest in working within a strong team environment in collaboration with other artists, including a willingness to discuss and share ideas, and to work together as a crew to sail the ship. The resident artists should bring any materials or equipment required for their research, but please be aware space onboard is very limited and emphasis on packing light is strongly encouraged!
---
Ellis O'Connor is a contemporary Landscape Artist based in the Outer Hebrides of Scotland. She has worked in residency programmes including ones in Iceland and Norway whilst exhibiting her work locally and internationally. She has recently returned from an expedition with the Arctic Circle Organisation to the High Arctic Archipelago of Svalbard. Ellis uses the visual language of drawing and painting to challenge assumptions about the natural environment, to reinterpret the grandeur of natural land forms, and to re-present this visual information laden with power. As an artist, conservationist and an outdoor enthusiast, Ellis aims to address the varied landscapes in her work to inspire others to take action for the future and show the significance of the natural earth around us.
The residency will begin at Mallaig marina on Saturday 20th July at 6pm and finish back in Mallaig at 12.00 on Friday 26th.
All equipment, sail training, food and a cosy berth onboard is included in the residency fee of £795 which also covers the cost of the boat and supporting crew. Please see this page for suggestions on funding your place. Also have a look at our FAQs page for an insight into life onboard