15th – 22nd July 2023, Mallaig – Mallaig, £955 – WAITING LIST
An expedition into the wilds of Scotland under sail – write, scribble, scroll sing. Join yacht Merlin for a writing retreat, whilst sailing in one of the most beautiful, inspiring coastlines in the world. Guided by leaders Catherine Edsell and Jenny Kinnear, there will be silence, song and meditation to guide your writing in the present moment as we sail amongst the islands and mountains.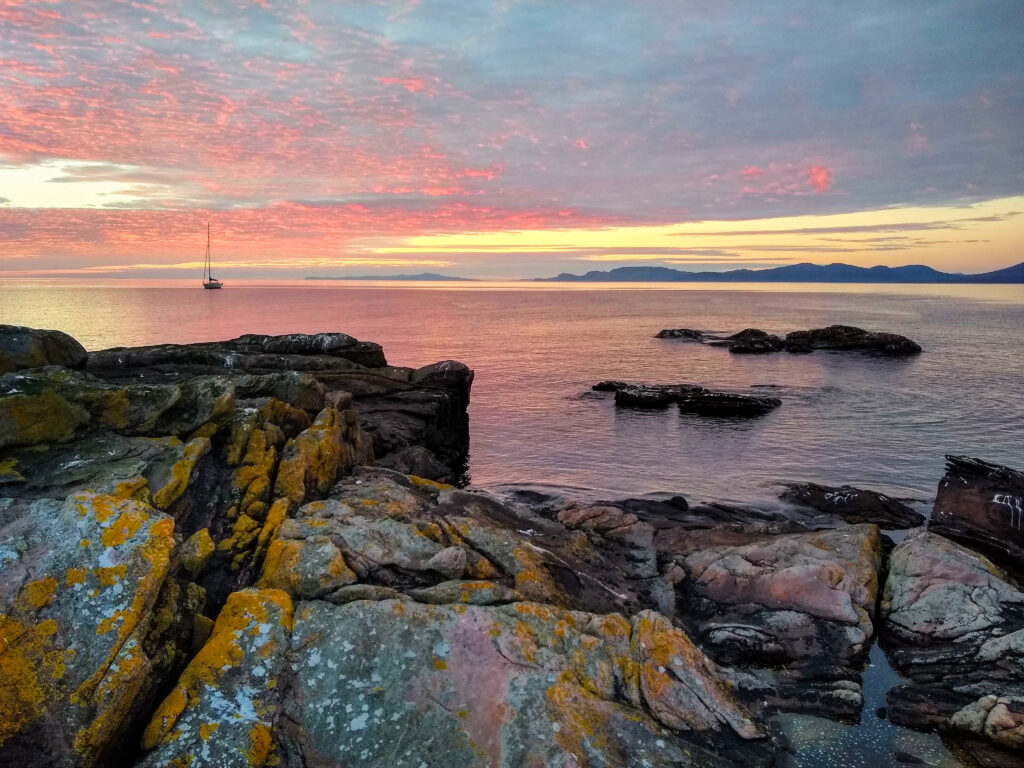 'The wilderness is an untamed, unpredictable place of solitude and searching. It is a place as dangerous as it is breathtaking, a place as sought after as it is feared. But it turns out to be the place of true belonging, and it's the bravest and most sacred place you will ever stand.'
~ Brene Brown
This voyage will incorporate nature writing, poetry and singing, drawing on your own personal experience of the expedition as it unfolds. Through these art forms we hope to tap into both the ancient and the very present.
"The human spilling over into the wild, the wild informing the human; the two always intermingling. There's something to celebrate."
~ David Gessner
In addition to our creative work there will be ample opportunities to try your hand at sailing, to learn more about the aquatic ecosystem in which we will spend our days and nights and to understand the conservation pressures that this remote part of the UK is under.
Our starting and ending point will be Mallaig, a port in Lochaber, on the west coast of the Highlands of Scotland. Our route will take us around some of the most beautiful and remote islands of the area and we will aim to anchor each evening away from civilisation throughout the week.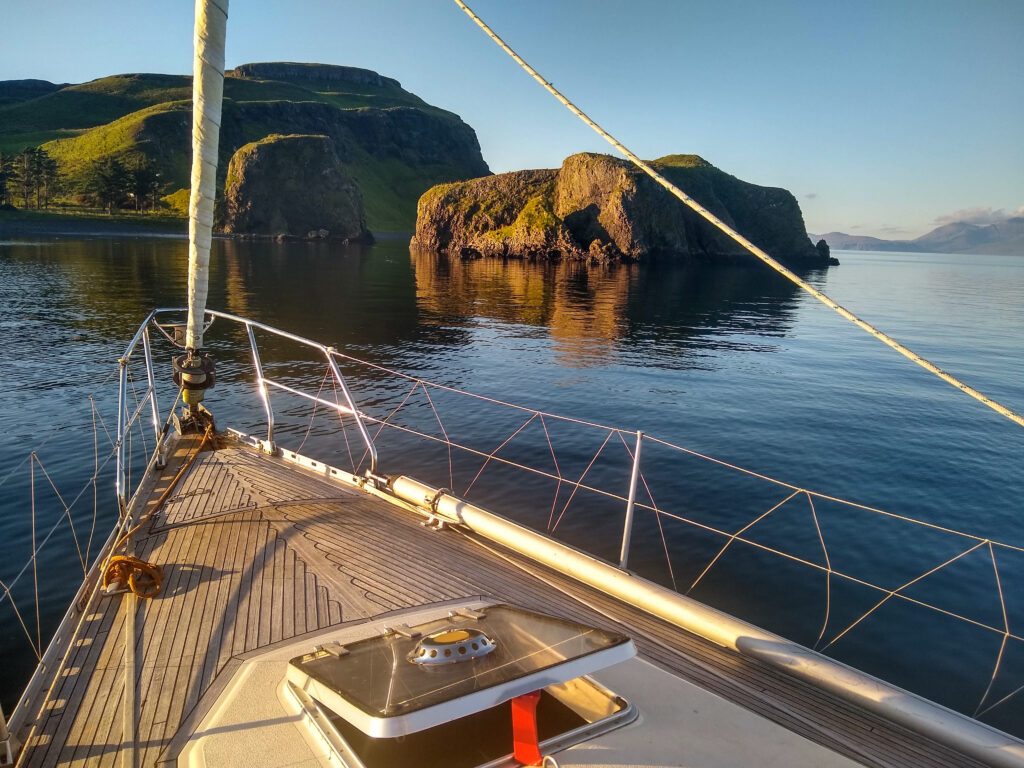 See more about what it's like on our page about Life Onboard
About our trip leaders:
Catherine Edsell FRGS, is an adventurer, conservationist and global expedition leader with over 20 years' experience in the industry. Having worked in some of the remotest areas of the planet, (sometimes with her kids in tow), she keenly noticed the benefits of being completely off-grid, immersed in the natural world. Wishing to share her experiences with others, she created The Matriarch Adventure – a transformational extreme wilderness expedition encouraging women to 'step into the wild'. She also recognises the importance of grassroots conservation and has worked alongside some of the world's most pioneering biodiversity scientists in an effort to further our understanding of the natural world. To facilitate the many aspects of her life, she is a Field Guide of South Africa, a PADI Divemaster, and Reef Check trainer, yoga teacher, TEDx Speaker, published author and an ambassador for EHRA supporting endangered desert adapted elephants.
Jenny Kinnear loves bringing out confidence in others and facilitating positive environments. She has taught and tutored humans of all ages across London, Egypt, Morocco, Spain and Edinburgh for 13 years. A voice geek and adventurer, she's inspired by languages and our ability to learn. Jenny has been a leader with Ocean Youth Trust, British Exploring, John Muir Trust and finally Sail Britain where she coordinated a week singing in the Outer Hebrides. Jenny loves a coaching conversation and encourages everyone to enjoy their voice in whatever form.
---
The trip fee covers the cost of the boat, crew, all equipment and training you'll need onboard, as well as your food and a cosy bunk onboard. Not included is your travel to and from the start/end points of the voyage and any expenses ashore, although these tend to be very limited out in the wilds!