Sail Britain is a unique sailing initiative to explore the rich variety of the British coastline through shared experience, sail training, cross-disciplinary creativity, and engagement with communities. We want to reconnect people with the UK's maritime heritage, culture and identity, and to highlight the extraordinary beauty of our coastal landscape.
Our voyages produce a collective body of work and ideas from the individual perspectives and practice of the participants, capturing people's imagination and exploring the importance of our relationship with the sea from a multidisciplinary perspective. This work informs our outreach programmes and will be published and exhibited in a variety of forms, both as work in progress in the places we visit during the voyage and in curated form once the voyage is complete.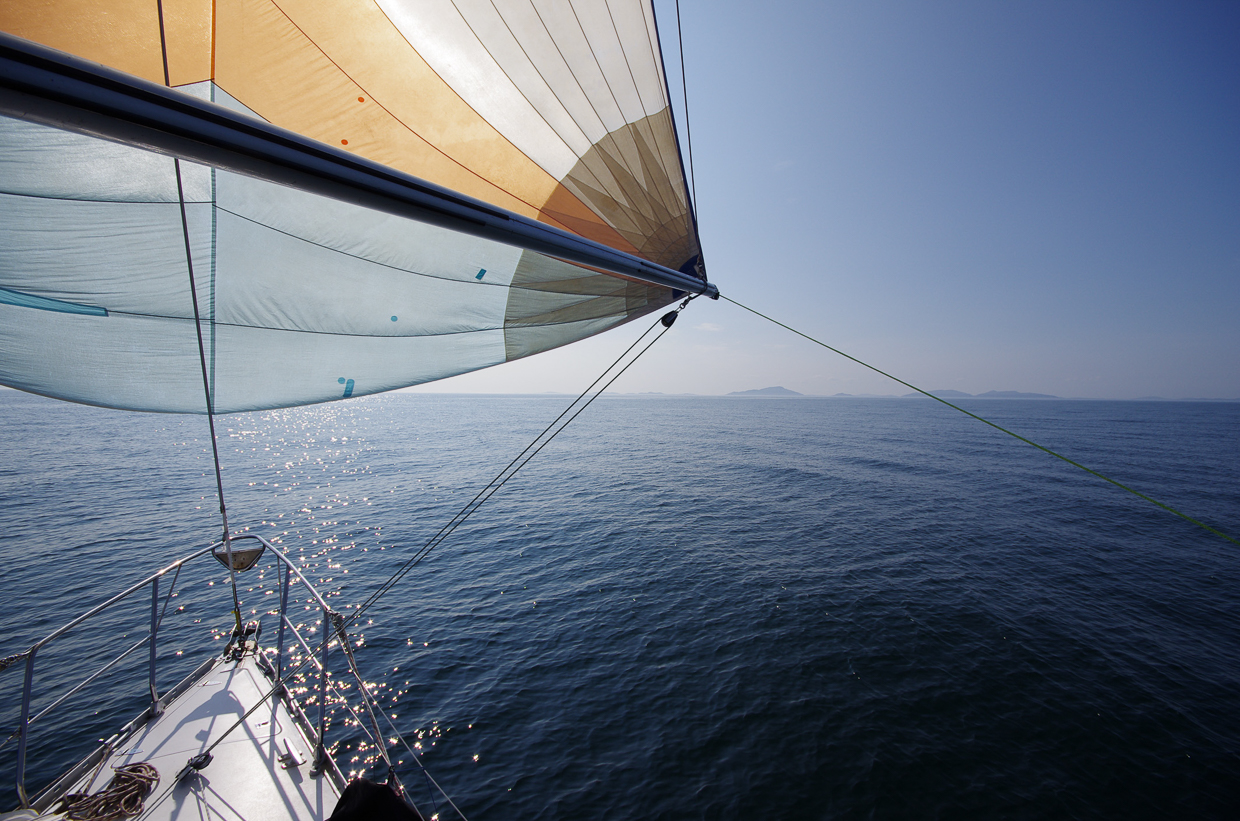 The Coastline Project is a voyage to circumnavigate the British Isles over seven months. The voyage will take place in stages, with the entire coastline broken up into sections. While the boat, our team, and the idea will form a common narrative, each stage will be crewed by a different group of people from as varied a background as possible. Along each stage these groups will develop as a coherent team, something which sailing is a wonderful catalyst for, to explore the people, identity, history and ecosystems of the places they visit and to develop individual responses. These responses may be continued after the trip in the form of personal or collaborative work inspired by the voyage.
Our 7-month round Britain programme:
The sailing boat itself and the process of working together as a crew to sail her are central to the experience. Sailing brings people together in a challenging and new environment to develop strong relationships as well as individual personal development. But it also allows time to observe, to listen and to contemplate, and for the participants to develop and exchange ideas. Through travelling slowly and stopping in coastal communities, participants can develop a depth of experience which is not possible when travelling by fast means of transport such as road, rail or air.