Secret East Coast

Ipswich, 21st – 23rd July 2017, £120 + expenses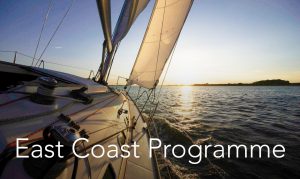 East Anglia may seem close geographically to London's global metropolis, but it holds many secrets hidden amongst its myriad creeks, rivers and tidal backwaters. From pristine wildlife reserves and places of literary inspiration, to sites of Viking invasion and sinister relics of the Cold War, this coastline is one of intrigue and wonder far beyond it's unassuming appearance.
Yet these sleepy backwaters are also home to Britain's biggest container port, Felixstowe, which handles massive amounts of cargo brought in by the biggest ships in the world. We will have a chance to see these behemoths and learn about the operation first hand.
Our East Coast series will be exploring the connection between ecological issues and society, changing industries in the area, climate change and renewable power generation.
To sign up, please email us at info@sailbritain.org including some information about yourself and your work. For more about our trips, please see our Frequently Asked Questions
---
'Muir is Tir – Land and Sea', Outer Hebrides

Download application details here (pdf)
12 – 26th August 2017, 5 places available, £575.
Application Deadline, 5pm, Monday 24th July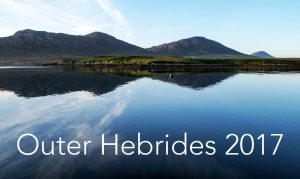 Sail Britain and An Lanntair are pleased to announce a new residency for 2017. 'Muir is-Tir – Land and Sea' is a two-week programme for five artists to explore the cultural heritage and identity of the Outer Hebrides, and the extraordinary beauty of the island landscape.
The first week will be spent on a sailing boat exploring the rugged coastline of the Minch, the Shiant Isles and the sea lochs of the larger islands, their stories, crafts and traditions. Working closely together while learning to sail will provide a different approach to exploring the coastline and islands, and allow time for reflection, observation and contemplation in a unique environment.
The second week will be spent in the Uig region on the West coast of Lewis, a remote and beautiful place with a fascinating history facing the expanse of the Atlantic Ocean where we will have shared use of the Otter bunkhouse in Carishader. Participants will have space to develop ideas and material gathered during the first week's voyage, and to undertake further research or creative exploration.
The residency is supported by An Lanntair as part of 'The Bealach Project'.
Application
The residency is open to emerging, mid-career and established artists, photographers, filmmaker's, writers, musicians and craft makers.
Application procedure
Please submit applications to: jon@lanntair.com and oliver@sailbritain.org
A panel from An Lanntair, Sail Britain and ECA will select the successful applicants. All applicants will receive a reply within 10 days of the application deadline.
---
Royal College of Art residency programme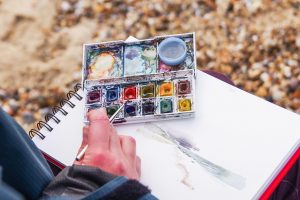 Sail Britain and the Royal College of Art will be running a Summer residency programme especially for RCA students on the Norfolk Broads. This is a great area for learning to sail beautiful traditional boats and spending some time amongst the whispering reeds, sailing, painting, drawing, or just soaking up inspiration. If you would like to work with us on projects, do get in touch!