Welcome to Sail Britain's programme! Each week has a different focus but all involve lots of sailing and exploring! No experience is necessary and it's open to everyone. From raising anchor to hoisting sail, we provide the support and training to make sure everyone can get involved in an inclusive and welcoming environment.
Our voyages under sail work towards creative and cultural exchange, education and environmental research in a context which values diversity and new ideas. They're also a wonderful way to get out on the water, learn to sail from an onboard instructor, and explore some of Europe's most beautiful scenery!
Any questions? – info@sailbritain.org
---
Marine Conservation Week
1st – 8th May 2021
Falmouth – Falmouth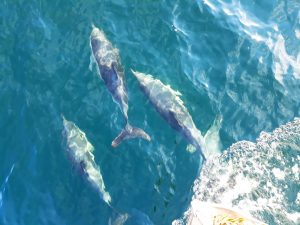 The seas around the British Isles are rich in marine life, from Humpback Whales and Basking Sharks to incredible sea birds, seagrass beds and kelp forests. This week will explore the conservation issues facing the oceans. We'll be learning their secrets and spotting as many as we can!…read more
Ocean Literacy Afloat
5th – 12th June 2021
Milford Haven – Holyhead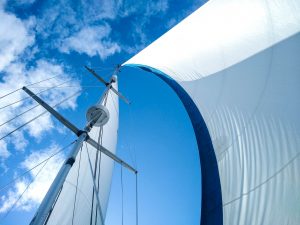 Join us for a week learning about the ocean under sail with marine social scientist Holly Griffin. We'll explore how the ocean is the engine of our planet, how it benefits us, and our impact upon it. And of course learn to sail as we explore the beautiful islands and coastline of Wales…read more
Our Living Ocean
3rd – 10th July 2021
The Clyde to Oban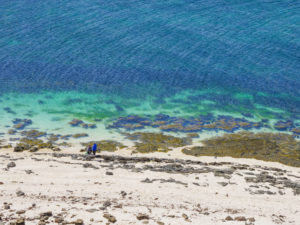 Led by marine biologist Marte Klemetsdal from the Arctic University of Norway, we'll be setting sail to explore the amazing diversity of life that inhabits our Atlantic shores, sailing to remote and beautiful places and discovering the secrets of our beautiful oceans. We hope to establish stronger relations with the big blue and come home inspired! …read more
---
The Wild Islands Residency
Week 1: 10th – 17th July 2021, Oban – Oban

Week 2: 17th – 24th July 2021, Oban – Mallaig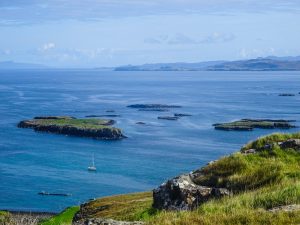 Counterpart to The Life of Islands, this residency will focus on uninhabited islands. We will sail to the remoter and wilder places, exploring the landscape, geology and wildlife that can be found there, as well as their historical importance as places of past habitation…read more
The Life of Islands Residency
Week 1: 31st July – 7th Aug 2021, Mallaig – Mallaig

Week 2: 7th – 14th Aug 2021, Mallaig – Mallaig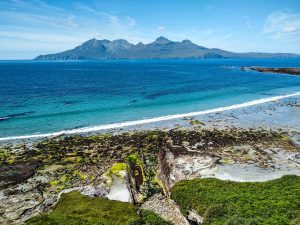 Our second year exploring 'Islandness' – the nature of islands, what makes them special, and what they might offer as alternative models for society. The residency will focus on the Isles of the Inner Hebrides and will give artists a space to explore notions of remoteness, community, and ecology with a strong connection to nature…read more
Between Land and Sea
28th Aug – 4th Sept 2021
Mallaig – Oban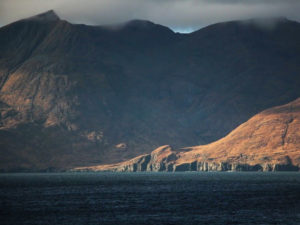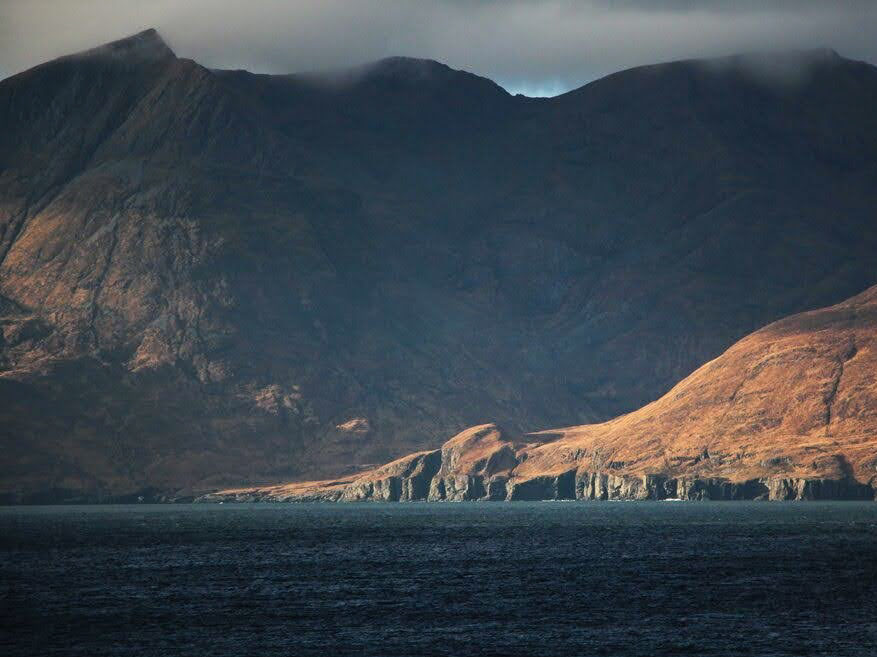 We are excited to be running this new residency for 2021 with local artist, Ellis O'Connor exploring both the islands of Western Scotland, and the ocean with which they are intimately connected. Ellis will offer guidance throughout while the participants are also able to work on their own projects. No previous painting or sailing experience required, just an enthusiasm to learn and be part of a team!… read more
---
Sound and Song
postponed until 2021, dates TBC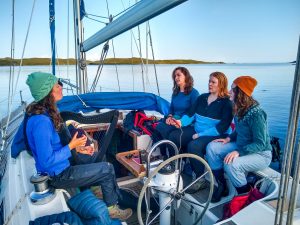 This week will explore singing and the sea, a long tradition which is uniquely intertwined. We'll be exploring the islands led by wild swimmer, teacher and musician Jenny Kinnear who will be sharing shanties and Gaelic songs with the crew. No need to be a singer, all welcome!
Wild Food and Sailing
postponed until 2021, dates TBC
Our shores are a bountiful source of wild and delicious food, but how often do we explore this wonderful larder? What nature provides is delicious, fresh, and nutritious, and the process of gathering it, joyful. During a week of Autumn sailing, we'll be seeking out some of nature's delights and rewilding our cooking skills!…read more
Exploring Plastic in our Oceans
postponed until 2021, dates TBC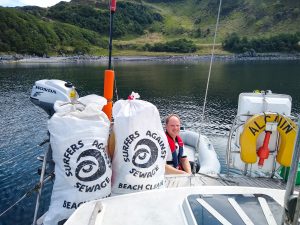 With 8 million tons of plastic entering the world's oceans each year, we face a growing environmental crisis and plastic has been found even in the deepest depths. We'll be setting sail to explore it's effects in the marine environment and ways to reduce our impact, while also carrying out remote beach cleans gathering data where others can't easily go…read more
---
Official partner, Scotland's Year of Coasts and Waters 2020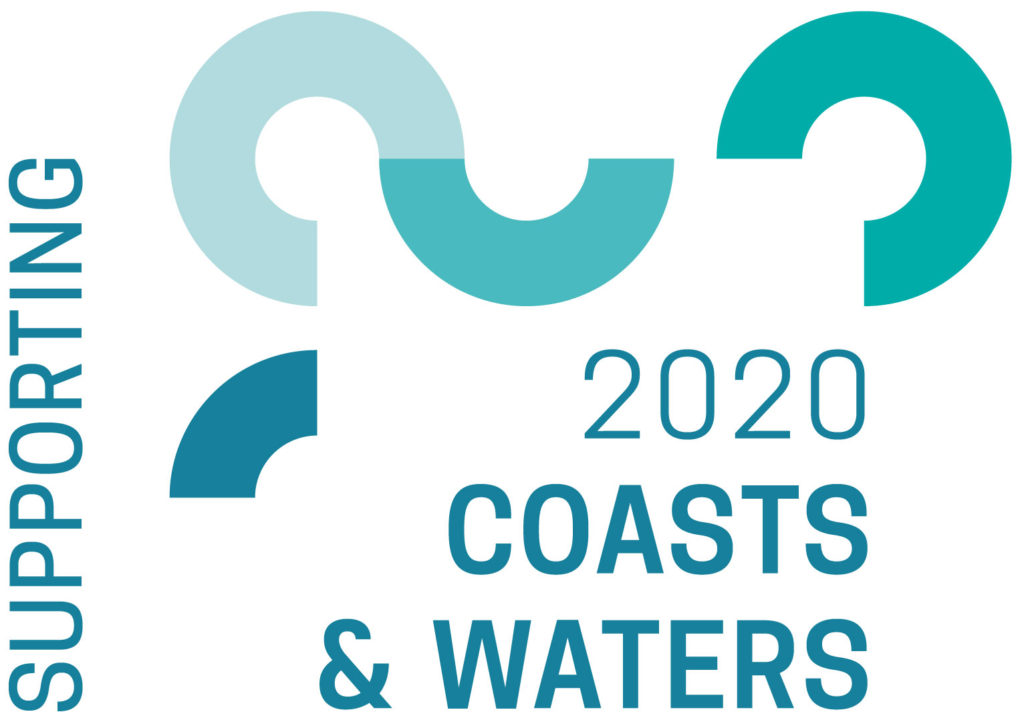 ---
Please remember that Sail Britain trips encompass multidisciplinary creative, cultural and scientific research, and are not tours or holidays. Travel to and from locations is not included.