'Between Land and Sea', Norfolk Broads

27 – 29th May 2017, £150 all inclusive. FULL – waiting list in operation

The Norfolk Broads is a fascinating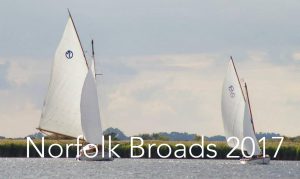 area of reedbeds and wetlands just inland from the beautiful Norfolk coastline. We will learn to sail traditional gaff-rigged Norfolk 'half-deckers', open boats perfectly suited for exploring the winding narrows and broads of this beautiful area. We will also visit the traditional boatbuilding workshops, historic windpumps and the nearby Norfolk coastline with it's colonies of seals. Themes on the water will include researching the presence of microplastics in the ecosystem as a citizen science initiative. This is new to science in the area and we will be led by Kate Baker of Exeter University.
This will be an outdoors trip! Sleeping will be in the boats under a canopy and in tents on the riverbank, or if you fancy it and weather permits, under the stars!
We will arrive either on Friday evening or Saturday morning, spend Saturday, Sunday and Monday exploring the Broads by sail, and leave on Monday late afternoon. The trip fee includes delicious wholesome food and drink, but not meals or expenses 'ashore', if applicable.
As with all our trips, no prior experience of sailing is necessary, the skipper and first mate will show you the ropes and get you involved in sailing the boat, and will be able to answer all your questions on navigation, seamanship and sailors knots!
To sign up, please email us at info@sailbritain.org including some information about yourself and your work. For more about our trips, please see our Frequently Asked Questions
---
Cornwall – To the Land's End

9 – 16th June 2017, £575 all inclusive

We are very pleased to announce our Cornwall programme which will explore the beautiful marine rivers, sandy coves and rugged headlands of the far South West on a beautiful classic yacht.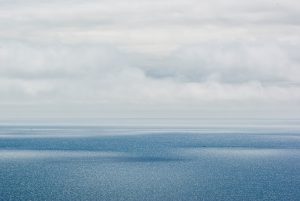 Starting in Falmouth, our sailing ground for the week will take in the unique habitats of the Fal, the Fowey, and the Helford Rivers. These are rare places where oak woodlands are juxtaposed with a marine environment. The area is also steeped in maritime history and retains that important place today. In addition, there will be good opportunity to experience offshore sailing conditions whilst also exploring local coastal traditions and stories.
To sign up, please email us at info@sailbritain.org including some information about yourself and your work. For more about our trips, please see our Frequently Asked Questions
---
'Muir is Tir – Land and Sea', Outer Hebrides

12 – 26th August 2017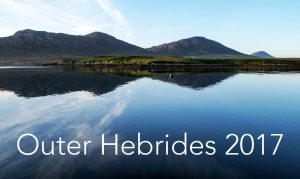 Sail Britain is planning a sailing residency in the Outer Hebrides, the remote islands which form Scotland's outermost edge facing the North Atlantic, with the An Lanntair arts centre in Stornoway. These islands have a fascinating human history, stunning scenery and abundant wildlife. The residency will be a unique opportunity to explore places not otherwise accessible, whilst learning to sail and working as part of a close-knit crew to explore the cultural heritage and identity of the area.
The two week programme for five artists will comprise one week onboard a sailing boat exploring the islands and sea lochs from the sea, and one week on the remote Uig peninsula during which the participants will have space to develop ideas and material gathered during the first week's voyage, and to undertake further research or creative exploration.
Application dates TBC
---
East Coast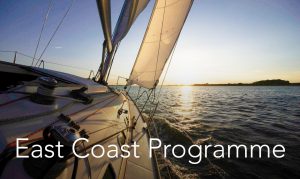 East Anglia may seem close geographically to London's global metropolis, but it holds many secrets hidden amongst its myriad creeks, rivers and tidal backwaters. From pristine wildlife reserves and places of literary inspiration, to sites of Viking invasion and sinister relics of the Cold War, this coastline is one of intrigue and wonder far beyond it's unassuming appearance.
Our East Coast series will be looking at the changing industries in the area, its ecology, and renewable power generation. We will be working with local bodies to produce new work about the area.
Further details and dates TBC