Welcome to Sail Britain's 2019 Programme! We will be focusing this year on the Western Isles of Scotland, one of the UK's most dramatic and varied sailing grounds. From the stunning wooded shores of the inner sea lochs and the wild mountains of Skye and the Small Isles, to the remote and windswept Outer Hebrides, the area offers natural beauty and adventure in abundance.
Our programme under sail works towards creative and cultural exchange, education and environmental research in a context which values diversity and new ideas. Do you have a project or a special interest you could bring onboard? We are inviting creative, scientific and community projects to form part of the programme. Drop us a line if so!
A berth onboard costs £695 per week. We encourage you to think creatively about covering this, have a look here for ideas on funding your trip.
---
The Clyde and the Kyles of Bute
27th Apr – 4th May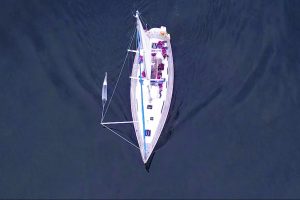 Our first week will be a gentle cruise around the beautiful islands of the Clyde – Arran, the Cumbrae Islands and the stunning Kyles of Bute, with a strong focus on sailing skills and learning the ropes!… read more…
Ardrossan – Oban

4 – 11th May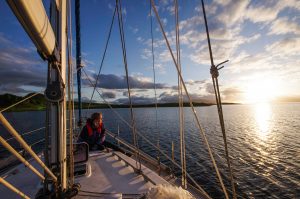 Leaving the Clyde we will head North into the wilds of Argyll, either through the beautiful Crinan Canal or if we fancy an adventure, round the Mull of Kintyre…read more
Islay and Jura from Oban

11 – 18th May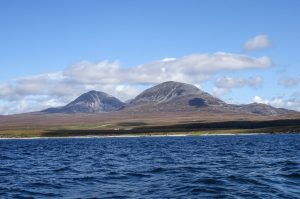 Exploring Ocean Plastic Pollution
This week will be led by plastics researcher and Surfers Against Sewage Scotland rep Rebecca Steele to explore plastic in the oceans and in our lives. Want to know more about the issue and see firsthand? This trip is for you…read more
---
Mull, Staffa and the Wild Islands from Oban

18 – 25th May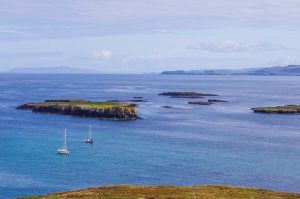 Exploring Ocean Plastic Pollution
Continuing our environmental engagement, we'll be looking for the tiniest plastic fragments – microplastics – and leaning about their effects on ecosystems…read more
World Oceans Day 2019, Crinan to Mallaig
8 – 15th June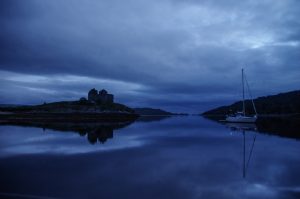 To coincide with World Oceans Day 2019, Sail Britain is very pleased to be collaborating with the Marine Society at the LSE to examine the social issues affecting ocean conservation and explore approaches to marine governance out on the water.
The Sound of Raasay, Rona and the Sea Lochs
15 – 22nd June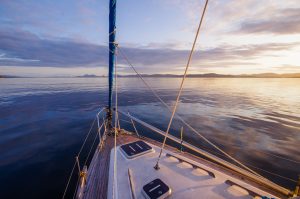 Art and Ocean Conservation
This week will be led by artist and conservationist Jazz Austin to explore our connection with the ocean and marine conservation themes through creativity…read more
---
Over the Sea to Skye
22 – 29th June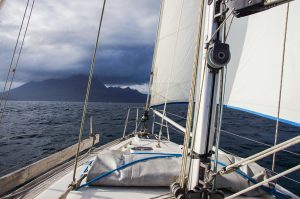 The Isle of Skye is home to some of Scotland's wildest places, some only accessible by boat. Join the crew to explore this beautiful island and the conservation of the seas that surround it!…read more
Skye and the Small Isles

29th June – 6th July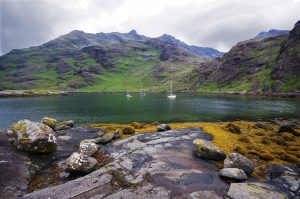 The Life of Islands – Artists' Residency
The islands to the south of Skye have very unique characters and each have a unique way of life. We'll be exploring islands and why they are important…read more
Westward – Mallaig to Barra
20 – 27th July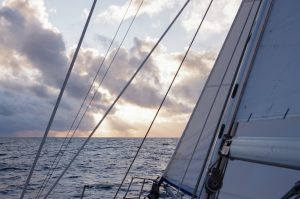 Leaving Mallaig in our wake, we shall set our sails towards the western horizon and the wild islands of the southern Outer Hebrides and some adventurous sailing…read more
---
Sound and Song – Southern Outer Hebrides
27th July – 3rd Aug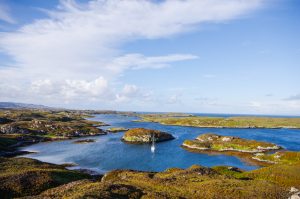 Singing on the Edge of the Atlantic
This week will explore singing and the sea, a long tradition which is uniquely intertwined and important for the distinct island culture in this very special place…read more
Outer Hebridean Islands – Lochmaddy to Stornoway
3 – 10th Aug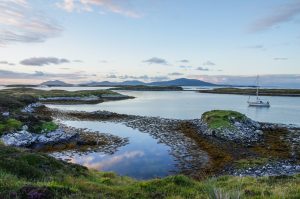 Ocean Conservation
This week will be run by marine conservationist and sailor, Sam Pearce. Marine conservation is one of the cornerstones of Sail Britain's mission and this week gives us the opportunity to learn about this impotant topic first-hand as we sail north towards the incredible Shiant Islands…read more
The North West Coast – Stornoway to Ullapool
10 – 17th Aug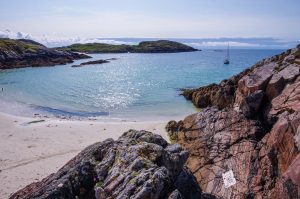 Led by singer Rose Martin, this week will have a musical focus as we set sail for the far north west of Scotland, also home to some of the world's oldest rocks and some extraordinary geological features…read more
---
The Great Sea Lochs,

17 – 24th Aug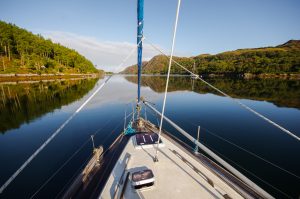 Design and Sustainability on the Sea
This week will be led by sustainable designer, maker and 'nurdler', Alice Kettle, and is a brilliant opportunity to learn about sustainability from an expert. We'll visit the Summer Isles and dramatic Loch Torridon – Britain's answer to the fjords!…read more
Mallaig – Oban
7 – 14th Sept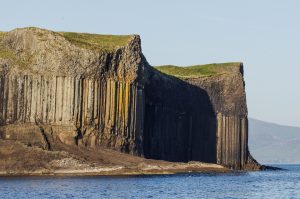 Our voyage south towards Oban takes us through some incredible wilderness such as the Treshnish Isles inhabited only by puffins, and the magical isle of Staffa and Fingal's Cave…read more
Oban – Ardrossan
21 – 28th Sept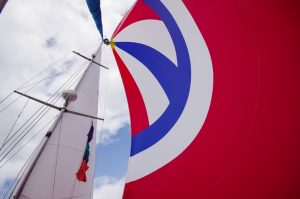 Exploring Ocean Plastic Pollution
This trip will coincide with the Autumn's biggest ocean cleanup event, the Great British Beach Clean. We shall be learning about the ocean plastics crisis and getting stuck in to share our stories from the sea with local communities…read more
---
Please remember that Sail Britain trips encompass multidisciplinary creative, cultural and scientific research, and are not tours or holidays. Travel to and from locations is not included.