Sail Britain was born as an arts project. Life onboard can be likened to a very collaborative, interdisciplinary residency in a unique environment. We firmly believe in the value of fieldwork for artists as well as scientists, and in the spirit of collaboration which develops while sailing, both between creative practitioners and those of other disciplines.
The programme offers a unique connection with the natural world and a rare chance to experience the ocean in a dynamic, supportive and open-minded environment. The project is also a platform for the development and exchange of ideas. Few experiences bring people together like learning how to sail, and it allows unique insights into an otherwise inaccessible environment.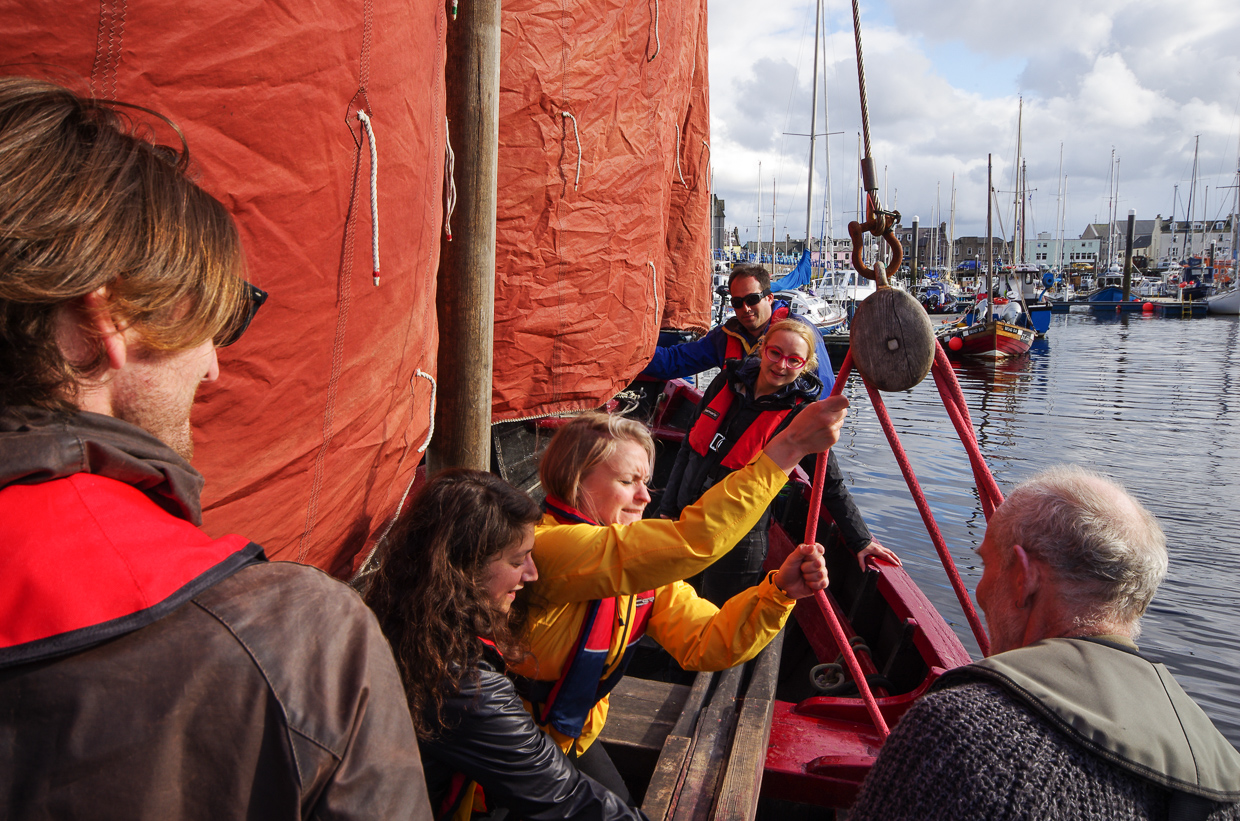 We have sailed with artists from a wide variety of backgrounds – poetry, photography, fine arts, music, sound, film making and sculpture to name a few. Everyone has something to bring to the table and most come away with not just a totally unique experience and connection with the sea, but as members of a growing community of Artists in the Field.
"Being all at Sea" is a written and photographic account of a voyage to the far North West coast by writer and photographer duo Harriet and Rob Fraser, somewhere-nowhere.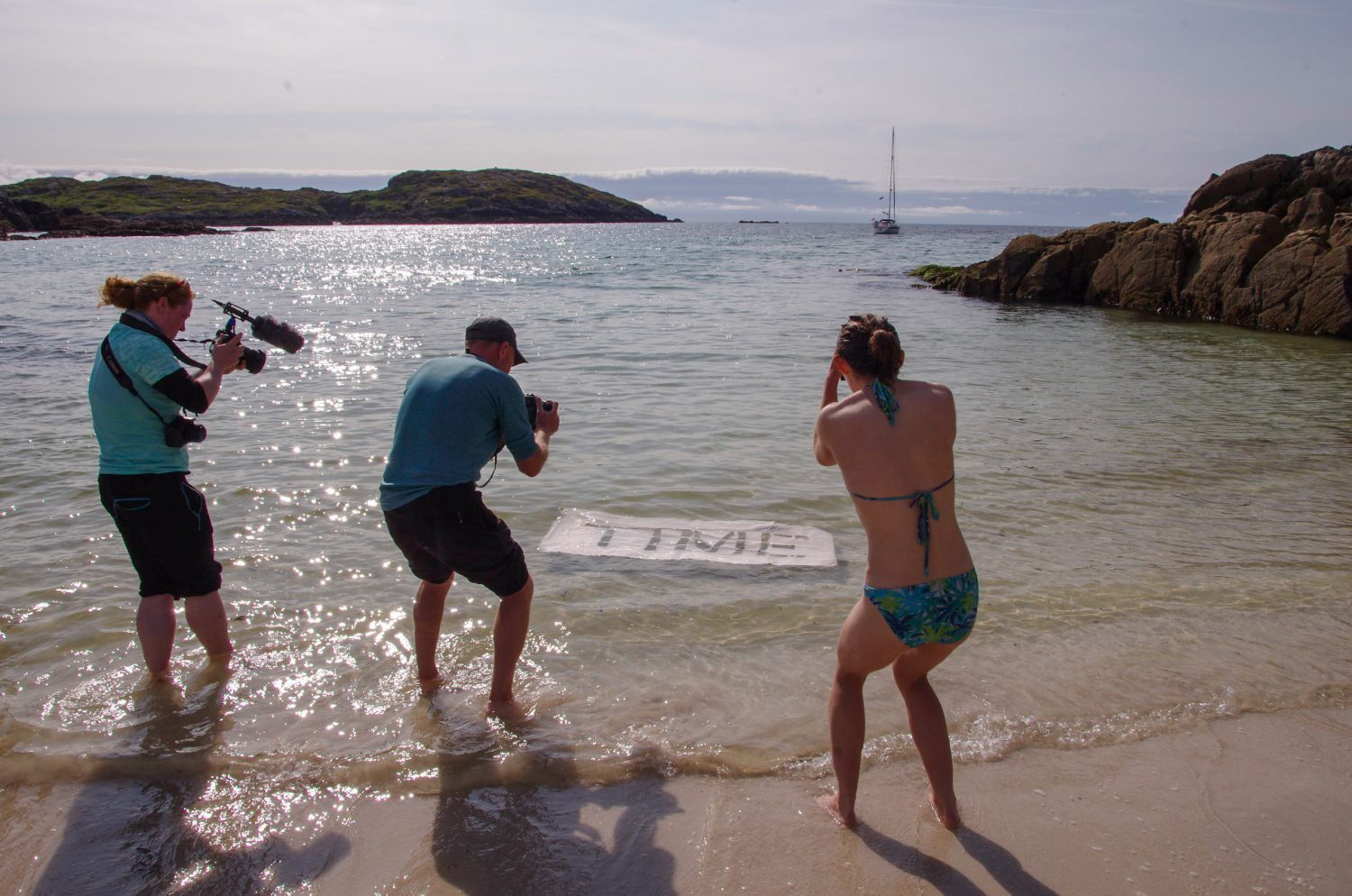 The majority of our crews stay in touch and some have done shows and founded collaborative projects together:
"Fiadhaich"  – 'wild' in Scots Gaelic – is a collaborative platform for visual and live art founded by crew members Katie Harris-MacLeod and Dana MacPherson after they sailed together in August 2018.
'Sailing on a Plastic Sea' was a collaborative exhibition and series of talks, foreshore walks and workshops at St Katherine Docks in central London in October 2018 exploring the themes of ocean ecology and plastic pollution, led by students of the Royal College of Art and super-collider.
Work from our 'Muir s Tir – Land and Sea' residency which ran for two years was shown at the Tent Gallery, Edinburgh as part of the 2018 Edinburgh Art Festival, and at An Lanntair in Stornoway. Work from the resident artist-sailors explored the land and seascapes of the Outer Hebrides and offered a window into the language and culture of the islands through an involved and participatory approach.