29th June – 6th July 2024, Mallaig – Stornoway, £795
Counterpart to the Life of Islands, the Wild Islands Residency explores uninhabited islands; the remoter, wilder and lesser-known places, with a focus on the unique geology and wildlife that can be found here. We are very excited to be taking the Wild Islands Residency to the Outer Hebrides this summer, to explore the wildest corners of the Western Isles. The route will allow us to reach the remote sea lochs of Harris and Lewis, as well as the possibility of visiting the Shiant Isles if conditions allow.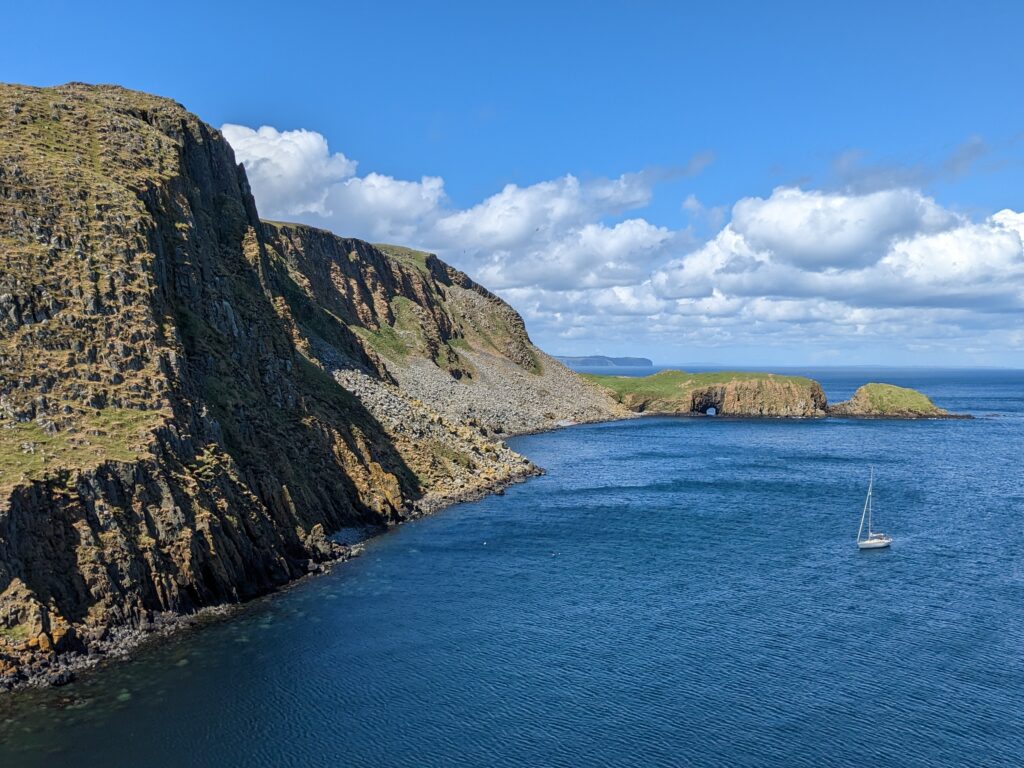 The residency will give artists a space to explore notions of remoteness and ecology with a strong connection to nature.
Throughout the week we will sail to the edge places, exploring the theme of wilderness – away from civilisation and seemingly untouched, yet always we can find traces of human interaction with the land. The week will culminate in an evening sharing our thoughts and personal responses to our week at sea.
The Wild Islands Residency is led by Phoebe Jones. Phoebe is an illustrator based in the Highlands of Scotland. Her work encompasses recollections of childhood and the rich culture and history of the North of Scotland where she grew up. Through visual storytelling she uses varied processes including print-making, drawing, collage, digital work and ceramics to reflect sensitively on her relationship with time, memory, and place.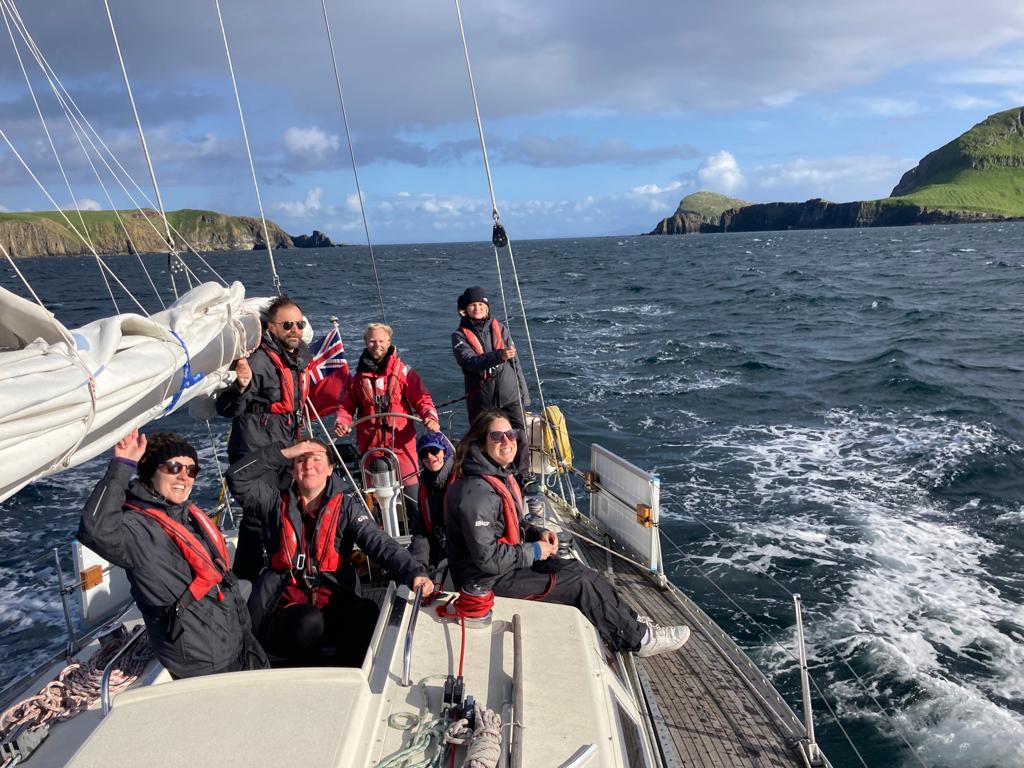 This trip will be an opportunity to experience the ocean first hand in a very intimate way. Travelling under sail is a slow form of transport which allows an appreciation of distance, separation and the elements. It also brings people together as a crew to explore collaboratively, and to develop and exchange ideas. In addition to some wonderful exploring under sail, we aim to go ashore each evening to bridge the littoral zone between land and sea and have space to develop our personal connections to the landscape.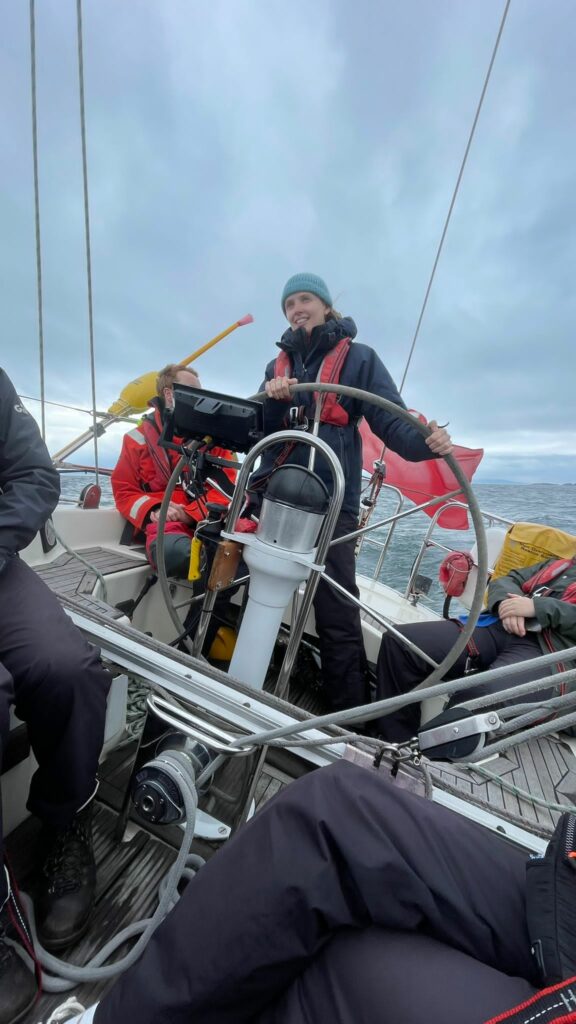 No prior sailing experience is necessary and we'll get everyone involved in the running of the boat, however due to the remote places we'll be visiting, a sense of adventure is an advantage!
There are 6 places for this residency.
Applicants should have an interest in working within a strong team environment in collaboration with other artists, including a willingness to discuss and share ideas, and to work together as a crew to sail the ship. The resident artists should bring any materials or equipment required for their research, but please be aware space onboard is very limited and emphasis on packing light is strongly encouraged!
Application Process:
We ask applicants to submit a brief project proposal and no more than 5 images (or other supporting documentation such as video, sound etc.) as an emailed PDF with images, and/or links so that we can learn a bit about you, and to ensure that all applicants will get as much as possible out of the programme.
Applications should be sent to info@sailbritain.org, subject – Wild Islands Residency Application + [your name]
The deadline for applications is 1st March 2024, but applicants are encouraged to apply as soon as possible.
---
The residency will begin in Mallaig on Saturday 29th June at 6pm. At the end of the week we will aim to be in Stornoway on Friday night so that you can take the ferry home on Saturday 6th July.
All equipment, sail training, food and a cosy berth onboard is included in the residency fee of £795 which also covers the cost of the boat and supporting crew. Please see this page for suggestions on funding your place. Also have a look at our FAQs page for an insight into life onboard.
For any questions about the programme, please send us an email – info@sailbritain.org