Oliver Beardon
Sail Britain Founder and Skipper
Oliver is wildly passionate about sailing and holds the RYA's highly respected Yachtmaster Offshore Certificate commercially endorsed by the MCA. He fell in love with sailing the moment he was pushed out into Dover harbour in a Topper as a child. He then sailed dinghies before joining the sailing club while at universit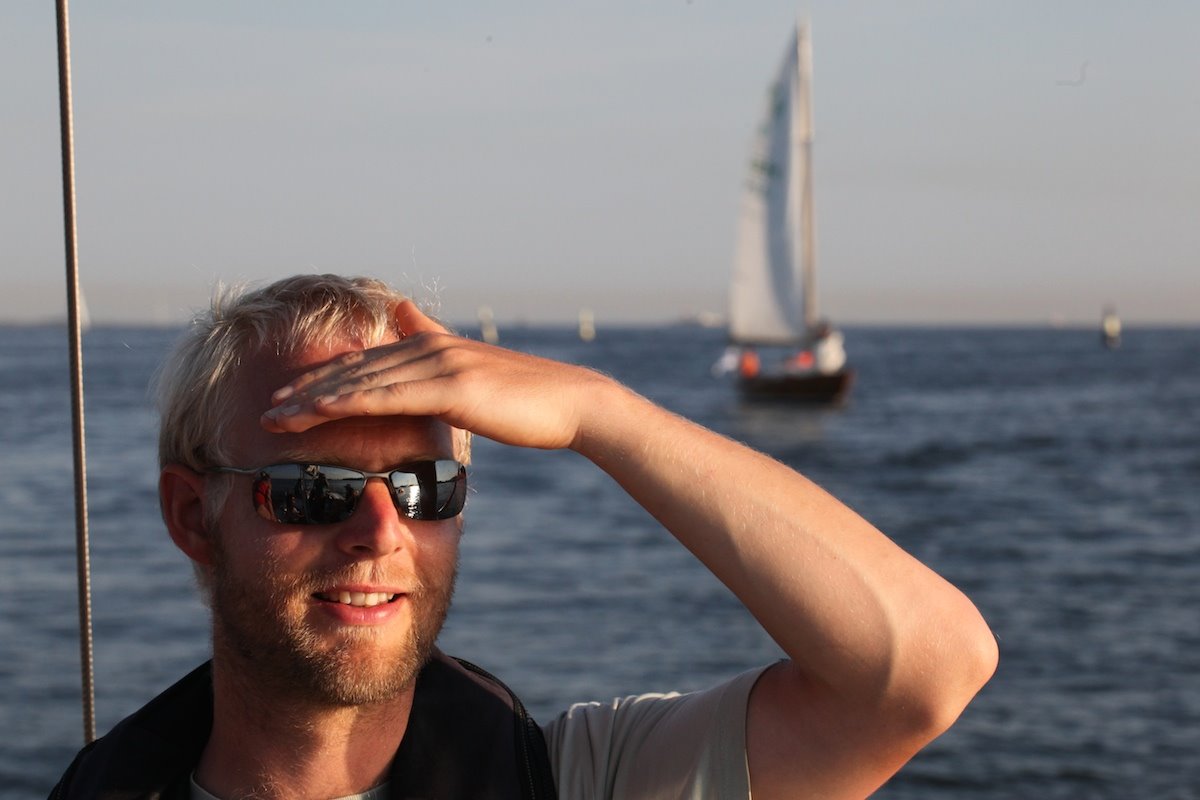 y, and quickly developed an appetite for exploring wild places, becoming a senior club skipper in the process. He has sailed extensively around the UK, the Baltic and the Mediterranean but is especially drawn to the wild outlying islands of Scotland. Oliver has long experience leading expeditions, teaching sailing as an RYA Instructor, and working with groups of young and disadvantaged people to broaden access to sailing.
Oliver is also a fully qualified architect with a particular interest in low energy buildings and sustainable communities as well as a keen photographer, maker and adventurer.
---
Elsa Hammond
Ocean rower and literary expert
Elsa is our literary guru and takes a special interest in the writing and poetry elements of the project.
An award-winning travel writer, Elsa has sailed from Samoa to Fiji, unicycled across England, carried out conservation work in the jungles of Borneo, and spent 51 days rowing alone on the Pacific Ocean.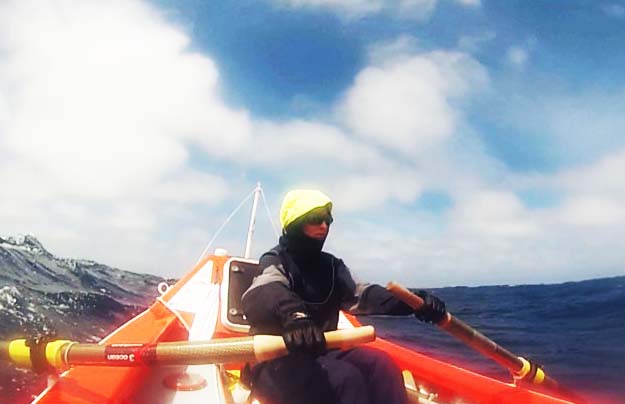 Whilst rowing on the Pacific she worked as a citizen scientist in partnership with Adventure Scientists, taking samples of seawater for research into microplastics. She has delivered countless talks and workshops across three continents, and has appeared on BBC Radio 4 Woman's Hour.
Elsa is an Oxford graduate and is currently working towards a PhD in the poetry of Coleridge, Tennyson and Hardy at the University of Bristol. Alongside this she writes poetry and swims outdoors all year round. In 2015 she co-authored the award-winning Wild Guide to Southern and Eastern England, and is enjoying focusing her attention on the wild land and seascapes of the UK.
---
We are also joined by numerous people bringing their own experience and specialist expertise to the project.
Thea Radford
Thea is a human rights and immigration lawyer by profession, but also has a great knowledge of the stars, the identification and folklore significance of wild flowers and plants, and is a sail trim genius. She often sails with us as First Mate and sailing instructor.
Kate Baker
Kate is an ecologist at Exeter University and Kings College London and also a founder of Intrepid Explorers. She will be leading our microplastics research project and sharing our findings through outreach events with schools.
Neil Evensen
Neil is an architect based in London. He is currently designing a low energy house on the Isle of Wight and is also a talented photographer. He often sails with Sail Britain as First Mate and is especially renowned for his feats of culinary excellence!
Fiona MacDonald
Fiona teaches architecture to children for the RIBA, is a director at Design Education and watercolourist extraodinare. She is a keen traveller and enjoys using painting as a communication method.