In July 2019 we set sail on a very special voyage to explore the age old relationship between singing and the sea. Folk traditions tend to be squeezed to the edges, so we set our sails for the Outer Hebrides to discover the rich Gaelic tradition of singing in the islands. Guided by trip leader Jenny Kinnear, we learned songs and shared old ones, both onboard in remote anchorages, but also with local people in the pubs and hotels we visited along the way.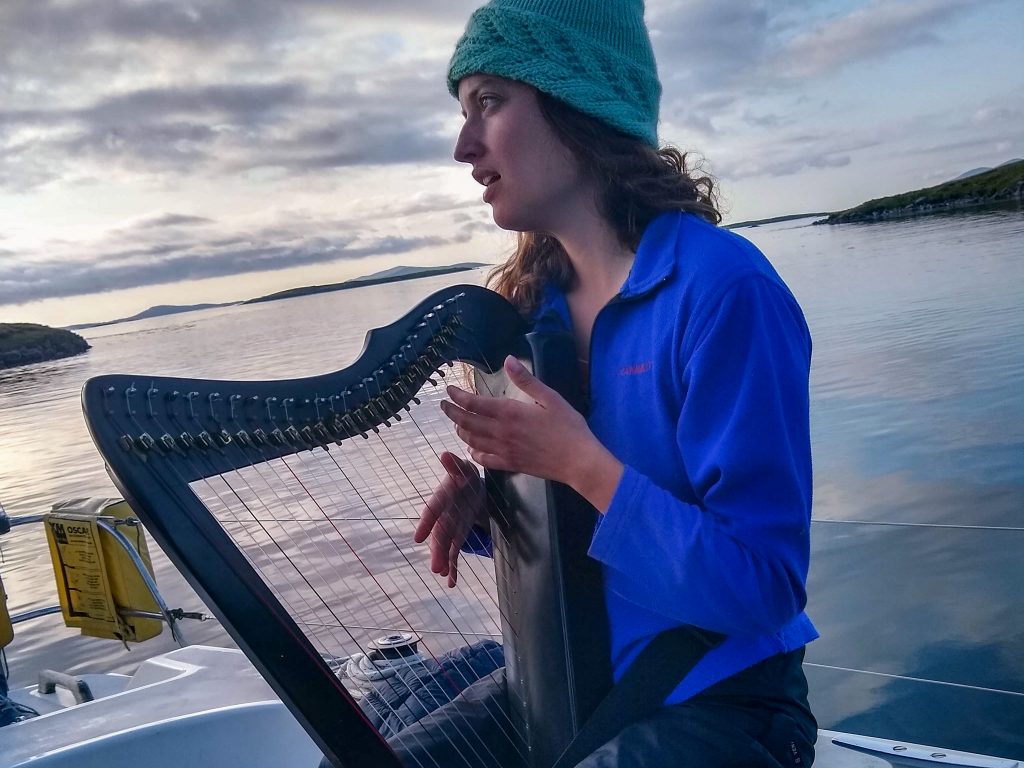 Before the trip we had made contact with Mary of Ceolas, a heritage organisation working thoughout the islands to preserve their Gaelic traditions to talk about how we could contribute to the community while we were there. We were invited to the Lochboisedale Hotel to share our songs and hear some of the amazing ballads and waulking songs which are still very strong in the contemporary folk tradition.
Here is a recording of our crew singing Wild Mountain Thyme at anchor in the Sound of Harris
Like sailing, singing brings people together, and so our crew not only became firm friends over the week, but were able to kindle a unique relationship with people we met ashore through our singing, and now many months later are still planning new projects and creative journeys together.