*This trip is now finished! It is probably unwise to try to rewrite history, so why not check out our programme page instead?
Starting and ending in Mallaig, 28th July – 4th August 2018
Summer is in full swing here in the Scottish islands, so to celebrate we have added another week to our programme! Join the crew of yacht Alcuin as she heads west from Mallaig to explore the islands of Skye, Rum, Eigg and many wild secluded anchorages over the week.
This trip will be a chance to learn to sail an ocean-going yacht with your oboard sailing instructor, explore topics related to ocean conservation, (we have the capabilities to search for marine microplastics and have a close look under the microscope), or to have time to be creative and explore the landscapes and geology with artist in residence, Emma Harry.
Sail Britain encourages an alternative approach to research, exploration and creative practice. Sailing is a very collaborative activity and the boat provides a wonderful setting for new ideas!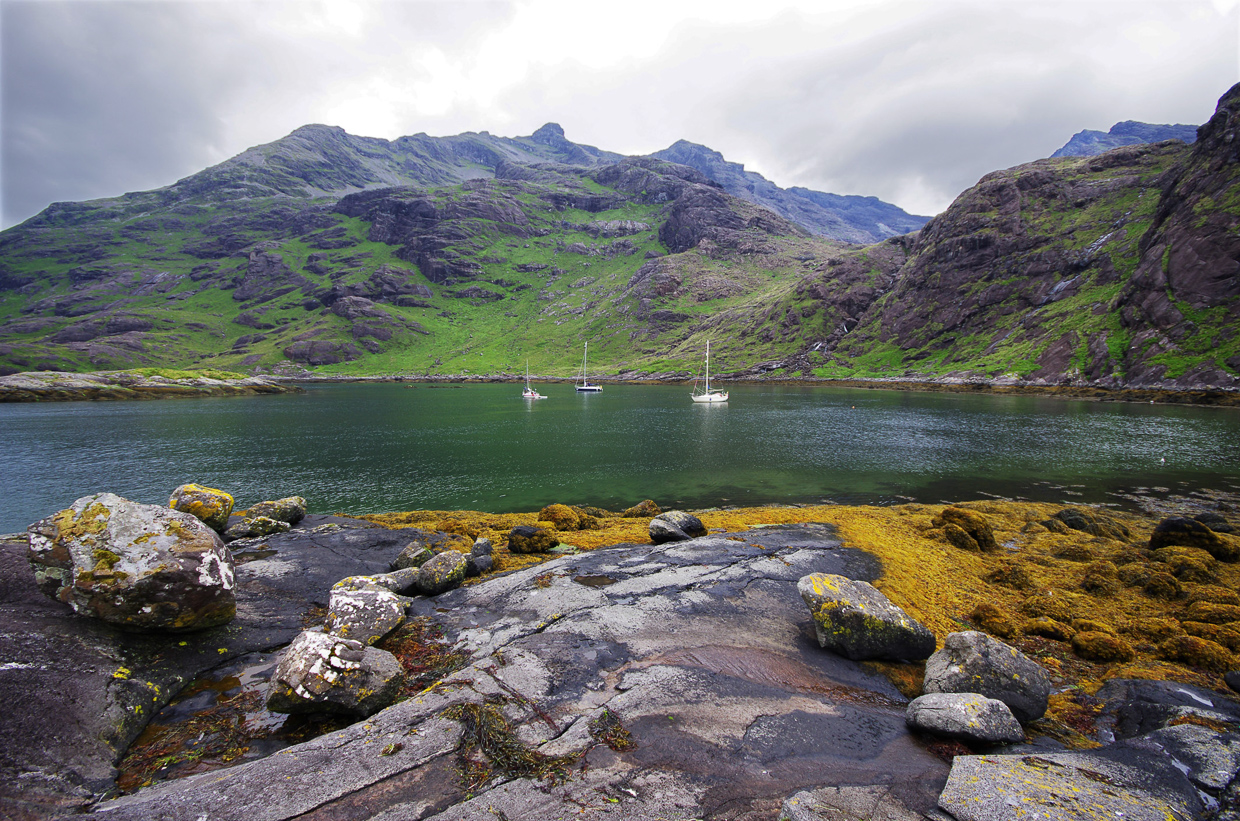 The trip will start and end in Mallaig which is reached by possibly the most stunning train ride in the UK from Glasgow Queen Street.