In June 2018 we set sail with a very interdisciplinary crew on a voyage to explore plastic in the ocean and in our own lives. Much awareness has been done on the topic, and while this is still incredibly important, we wanted to do something a bit different. Sail Britain's ethos is to engender a personal connection to the ocean and this personal approach took a direct-action slant to understanding our relationship with plastic.
"No one will protect what they don't care about; and no one will care about what they have never experienced"
– David Attenborough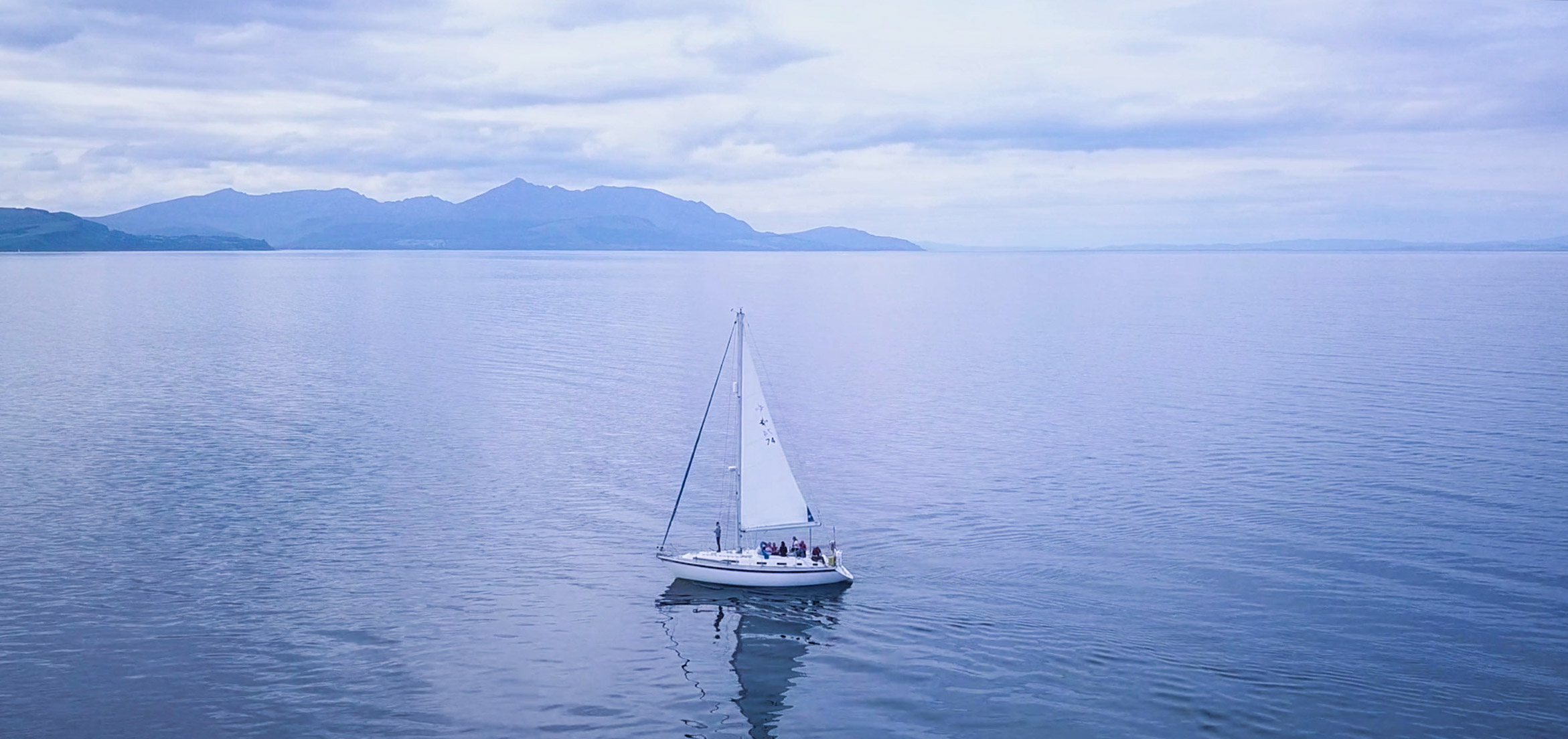 As sailors, we have a unique view on the ocean, not just the coastlines and beaches, but offshore, away from land. And everywhere we see plastic. With 8 million tons of plastic entering the world's oceans each year. it's a growing environmental crisis and plastic has been found even in the deepest depths.
Our crew was led by sustainable product designer Alice Kettle and included a microplastics researcher, a conservationist, a film maker, a travel writer, a zoology student and a festival organiser. A diverse team who's extpertise from a wide variety of backgrounds set the scene for a fascinating week.
Our first day out was calm and clear, perfect conditions for putting our microplastics net in the water. Scotland's seas appear pristine to the human eye, but after just a few minutes, we had gathered a collection of unseen plastic debris. Seeing these tiny fragments – the result of the breakdown of larger pieces through weathering and UV radiation – was a stark reminder that everything we do affects the ocean.
Read more from Conor Hubert, our travel writer in residence