16 – 23rd September 2023, Oban – Ardrossan, £795
Learning about marine conservation is one of the cornerstones of Sail Britain's mission and this week gives you the opportunity to explore the wonders of ocean life first hand. We will also visit some important marine habitats while enjoying some great sailing among the islands.
Join the crew of yacht Merlin, led this week by ocean advocate Linn van der Zanden. Linn is a Surfers Against Sewage rep and keen stand up paddleboarder, passionate about connecting with the natural world. The route we'll take is her home patch, so we look forward to uncovering some of the secrets of the sea along the way.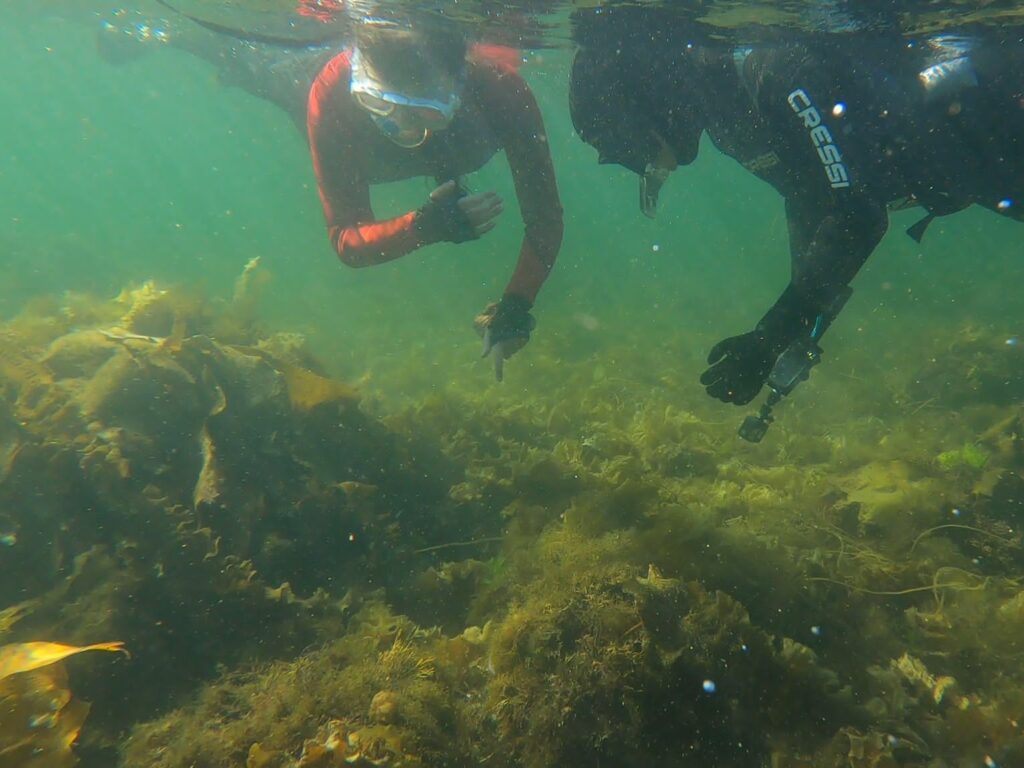 Open to all, this week will give us the opportunity to explore many different habitats and marine environments. Each night we'll stop at a different location, giving us plenty of chances to go ashore and explore some of the ocean's secrets. We will aim to visit the seagrass meadows in Loch Craignish, a wonderful community-led success story for a very important marine ecosystem, and the pioneering Marine Protected Area at Lamlash Bay on the Isle of Arran.
Despite the success of these initiatives, they are small areas, and wider marine habitats and the many creatures which call them home are under threat. Climate change, plastic pollution and overfishing are some of the main factors affecting life at sea. On this trip we will be learning about and witnessing these issues first hand and discussing how we might be able to take positive action to help bring the seas back into good health. We will also have an opportunity to deploy Merlin's plankton net, microscopes and hydrophones to gain an insight into the marine life not visible to the naked eye.
The voyage will allow us to see the richness of the seas and hopefully inspire us to go back home to share our stories.
---
The trip fee covers the cost of the boat, crew, all equipment and training you'll need onboard, as well as your food and a cosy bunk onboard. Not included is your travel to and from the start/end points of the voyage and any expenses ashore, although these tend to be very limited out in the wilds!