In June 2017 Sail Britain set sail for the stunning rivers and flooded valleys of Cornwall to undertake a microplastics survey in partnership with the Marine Biology department at Exeter University.
Microplastic pollution is one of the greatest challenges facing the ocean and the vast majority originates from land-based sources, so our water samples were taken from many areas to get a picture of the concentration and distribution of particles in the Helford River, Truro River and the Fal estuary. Nick and Kate joined us again from Exeter University's Marine Biology department and Centre for Water Systems respectively to lead the research project, and of course to experience the ocean environment first hand under sail, and explore the beautiful rivers.

Our first day dawned bright and the turquoise sea sparkled in the sunshine as we stormed out of Carrick Roads at over 8 knots into a fresh southwesterly breeze. The team spent the first few days just learning to sail and getting to know each other, which is vital for any expedition, and also learning about life onboard a yacht. We also had an artist in residence in the crew, Tessa Grundon, who was working alongside the research team and her work will help to spread the environmental message to a wider audience. Her ideas also added a valuable dimension to the scientific research.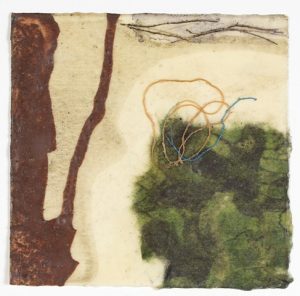 Tessa Grundon, Greencliff, Mixed Media
Plant matter, local beeswax & earth pigments, digital aerial image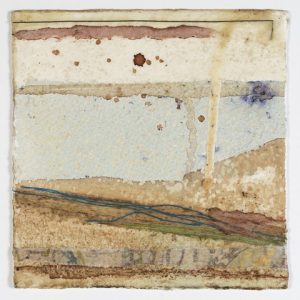 Tessa Grundon, Estuary, Mixed Media
Plant matter, local beeswax & earth pigments, digital aerial image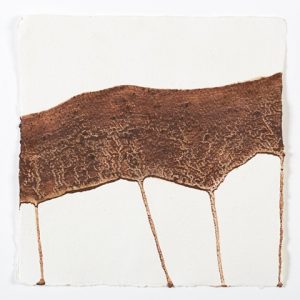 Tessa Grundon, Fall Line, natural earth pigments

---
We were spoilt by some seriously beautiful anchorages and visited some of the stunning little harbours on the South coast of Cornwall, and had time to explore the many untouched backwaters with their history of smuggling and romance, such as Frenchman's Creek of Daphne Du Maurier fame.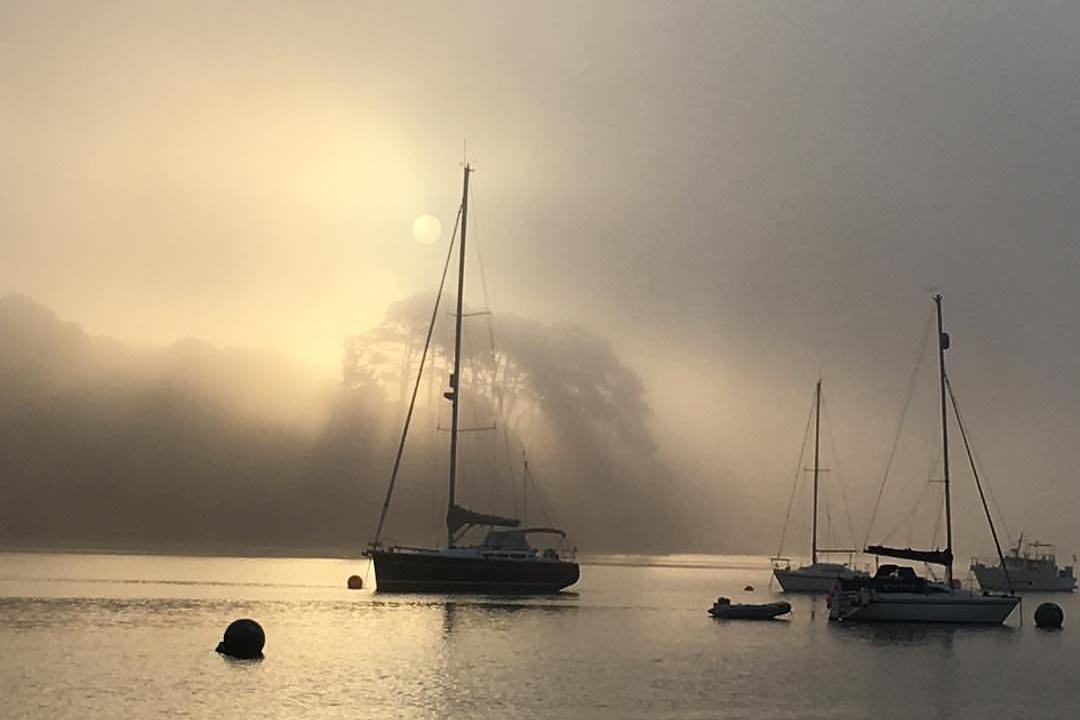 Image, Tessa Grundon, artist in residence
Every time the anchor came up, Tessa Grundon, our artist in residence would take samples of the mud which clung to it. Tessa's work is influenced by the topography and history of a place and its ever-changing environment, from the shifting tides to the effect of man on community and landscape. The materials she uses in her work are often drawn from the site, such as earth pigments and local beeswax, and likewise her inspiration comes from the secret places and objects she finds on the journey. You can see her beautiful artwork and video of Tolcarne Creek below (turn up the sound, it's very beautiful!)
[vimeo clip_id="233795982″ autoplay="0″ automute="0″ byline="0″ portrait="1″ title="1″ width="800″ height="420″]