24th June – 1st July 2023, Mallaig – Stornoway, £795
We are excited to announce the Creative Ecology Residency will be co-led in 2023 by writer and photographer, Hannah Close, and poet and naturalist, Anna Selby. This residency explores the role of creativity as an 'ecological power' and as a way for us to come into connection with the oceans, islands and marine life.
The week will offer an interdisciplinary group the space to explore themes related to ecology, poetry, storytelling, kinship and the more-than-human. Both Hannah and Anna's practices focus on ways of coming into relation with the world that cultivate reciprocity through empathy, listening, and creative expression. They will lead workshops that encourage both personal and collective responses to these themes.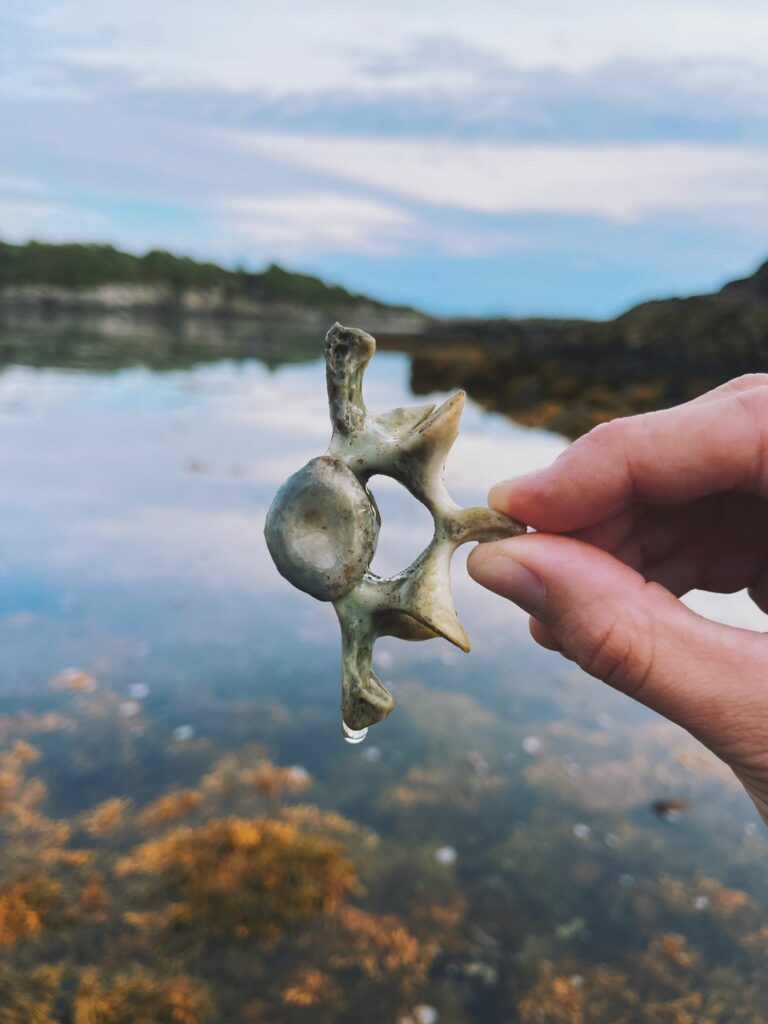 During this residency, we'll explore questions such as:
How do creative acts encourage empathy towards the natural world?
How does creativity enable new forms of ecological storytelling to arise?
How can we come to view our creativity as an ecological lifeform in and of itself?
What is meant by the 'poetics of ecology'?
How can 'creative ecology' inspire more pro-ecological behaviour?
This residency will have a greater focus on exploring the ocean than most in Sail Britain's programme, so in addition to frequent forays ashore, expect long periods at sea where you'll learn how to sail the boat, as well as spend time working on personal projects, discussing creative approaches, and generally watching the watery world go by!
This residency will be an opportunity to experience the ocean first-hand in a very intimate way. We will be travelling by sail, a slow form of transport which allows an appreciation of distance, separation and the elements.
There are 5 places for this residency.
Applicants should have an interest in working within a strong team environment in collaboration with other artists, including a willingness to discuss and share ideas, and to work together as a crew to sail the ship. The resident artists should bring any materials or equipment required for their research if applicable, but please be aware space onboard is very limited and emphasis on packing light is strongly encouraged!
Application Process:
Applicants should submit a proposal no longer than 1 page detailing what they hope to explore/create during the week, and no more than 5 images (or other supporting documentation such as video, sound, or writing etc.) which outlines their practice, as a PDF (which can include links).
Applications should be sent to info@sailbritain.org, subject – Creative Ecology Residency Application + [your name]
The deadline for applications is 1st March 2023, but applicants are encouraged to apply as soon as possible.
---
The trip fee covers the cost of the boat, crew, all equipment and training you'll need onboard, as well as your food and a cosy bunk onboard. Not included is your travel to and from the start/end points of the voyage and any expenses ashore, although these tend to be very limited out in the wilds!