2nd – 9th September 2023, Oban – Oban, £795
Our coasts and islands have always been rich in stories, and these are the building blocks of our island culture. This week we will be seeking out some of these stories with historian, linguist and poet Jack Threlfall Hartley, and perhaps making a few of our own along the way. And like all Sail Britain's trips, we'll be travelling to wild places under sail, to discover the amazing things we have here on our doorstep.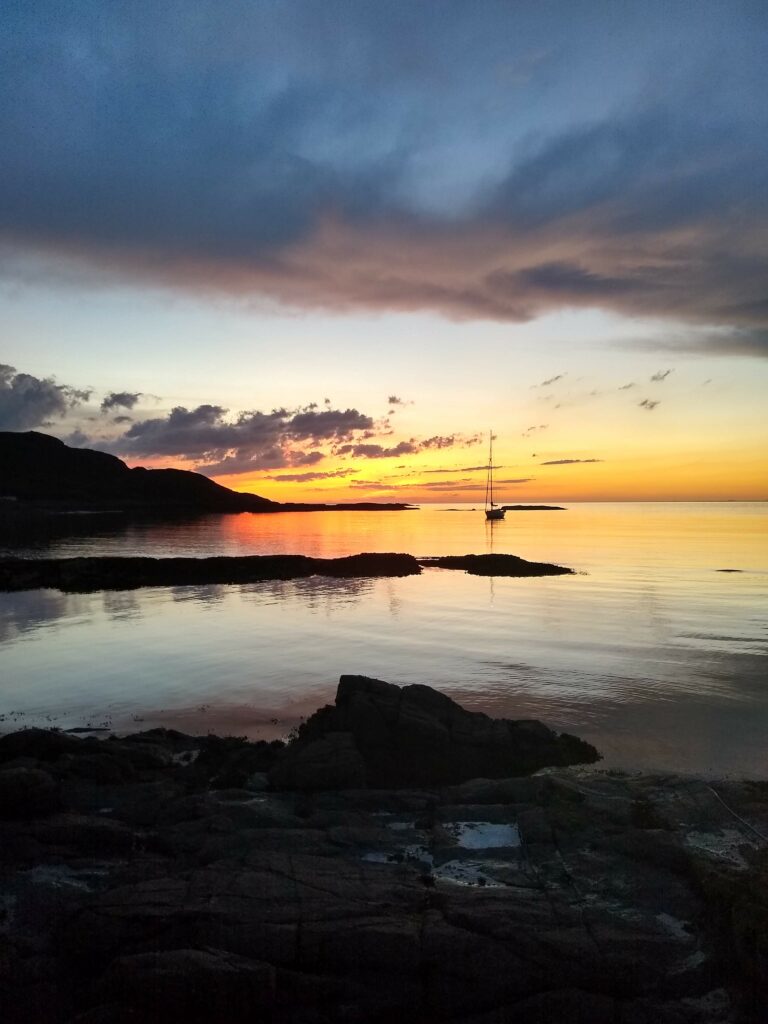 The words for "story" in Gaelic and Old Norse—the two main historical languages of the Inner Hebrides—are the exact same words these languages use for "history." While saga to us might mean a long and convoluted series of events, in Old Norse it occupies the middle ground between a factual record and a good yarn. In Gaelic, seanchas is similarly adaptable.
Histories are stories, stories history. The dividing line between memory and legend can be porous and it is this line this trip will attempt to trace. We will be exploring a land- and seascape whose stories run deep, like the islands' geology, whose criss-crossing veins and layers lie only partially submerged, ready to be discovered.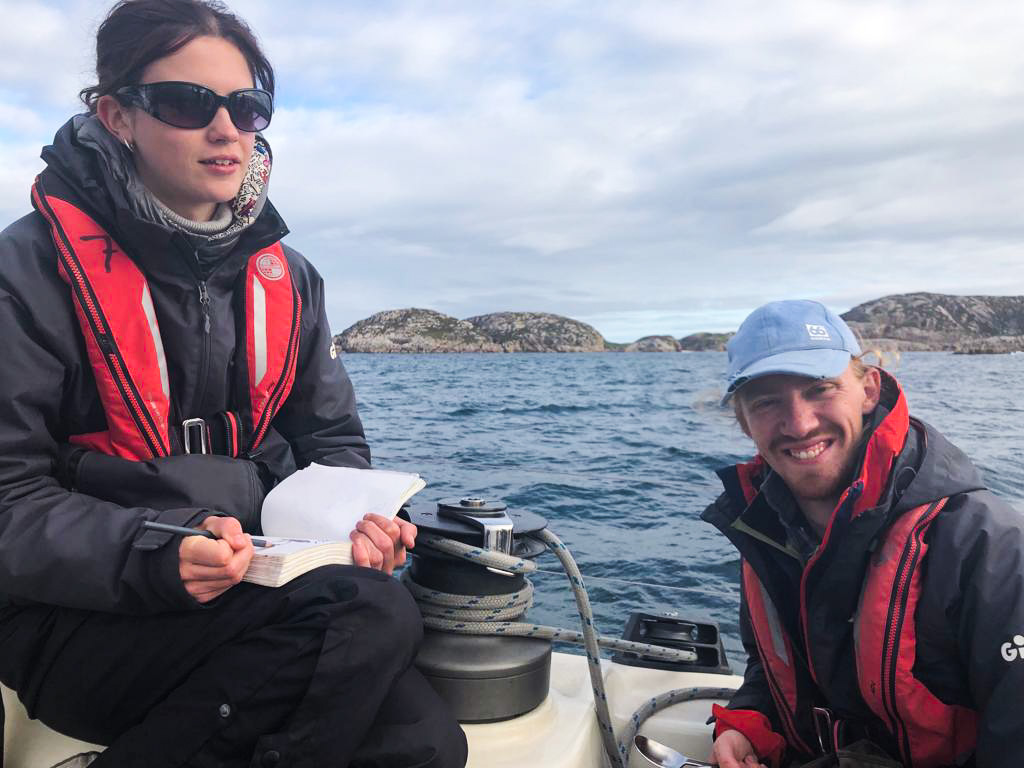 The imprint of the remarkable stories of the voyages of St Brendan the Navigator is an example of this blend of history and story, and place-name traces of his journeys can be found in the waters and islets not far from Oban, with Kil-brandon on the Isle of Seil and Kil-brannan sound which separates the Isle of Arran from Kintyre.
And on the island Eileach an Naoimh in the Garvellach group, north of Jura and south of Mull, there lies one of the earliest and most complete Christian monasteries in Scotland, said to have been founded by St Brendan and featuring a distinctively-shaped "beehive" cell. The island fell foul of the clearances that have left their mark all over this part of Scotland and the island is now uninhabited except for a few sheep and seabirds. Wind- and weather-permitting, we may try to visit the island and investigate its stories for ourselves.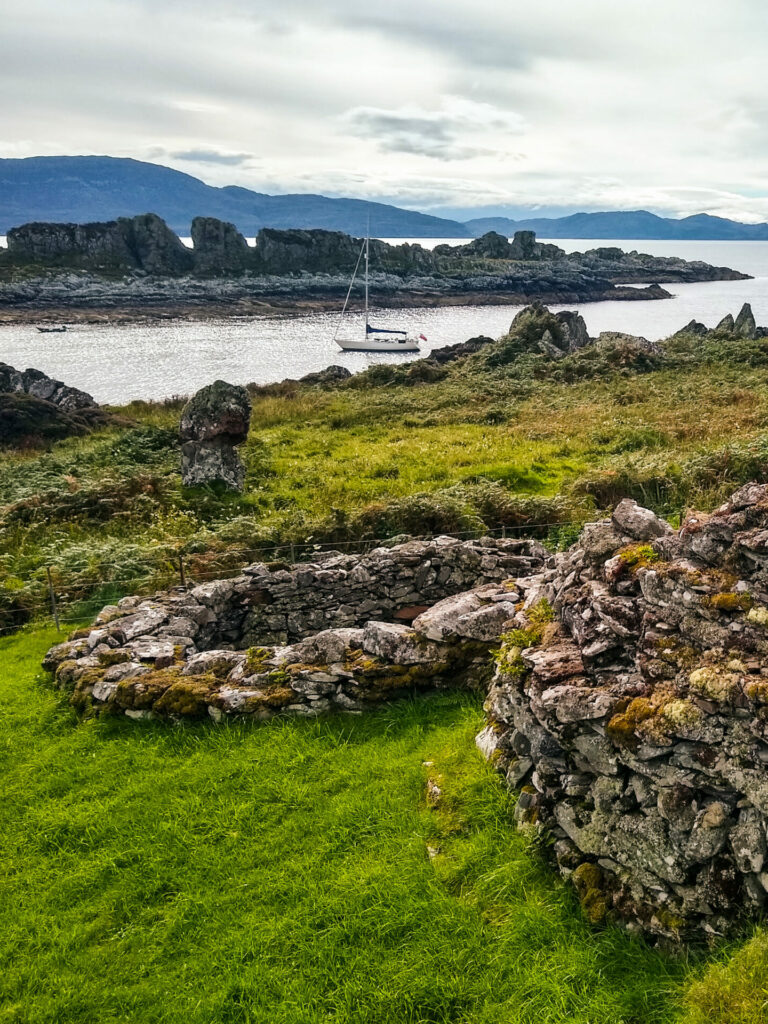 Participants on this voyage are encouraged to bring their own stories to explore. These need not be polished narratives and the definition of "story" is taken to be expansive, perhaps even only metaphorical.
We may not find Tír na nóg, the mythical Celtic island paradise, but by telling, discovering and creating stories in this place of legend, myth and folklore, we can sail pretty close.
---
The trip fee covers the cost of the boat, crew, all equipment and training you'll need onboard, as well as your food and a cosy bunk onboard. Not included is your travel to and from the start/end points of the voyage and any expenses ashore, although these tend to be very limited out in the wilds!